Five Iconic Sydney Bookmakers
In celebration of Bookmakers Recognition Raceday, we take a look back at the history of bookmaking, and recognise five iconic Sydney bookmakers.
June 22, 2021
A BRIEF HISTORY OF BOOKMAKING
After a long period where wagers were simply made between 'gentlemen', bookmakers began to make regular appearances on Australian racecourses in the late 19th century. Initially unregulated, in 1882 the Australian Jockey Club introduced registration fees and licensing for the rights to field. While the early bookmakers chose to field from wherever they felt was best on a day, the practise of standing from one location soon took hold, leading to the AJC in 1914 starting the process of conducting ballots to determine who was placed where, with options to field in the Paddock, the Leger or the Flat. The on-course totalisator began operating in 1917 but this detracted little from overall bookmakers turnover, and by 1930 there were over 400 bookmakers fielding at Royal Randwick meetings.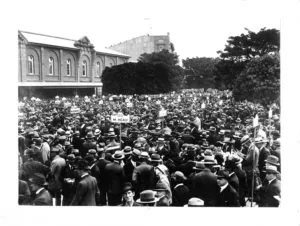 In the late 1940s the expanded use of standard betting boards led to the introduction of the 'Rails' and formal betting rings allowing punters to more easily see and compare prices. In the 1950s the betting public started to become more informed about form and odds, and the with the formation of the TAB in the 1960s, the competition and reduced role of bookmakers saw their numbers start to decrease. In the early 1980s computerised boards were introduced, and in the late 1980s the Australian Prices Network began distributing 'Official Prices' from bookmakers throughout Australia.
In the mid 1990s the internet revolution began with a number of online only bookmakers operating from the Northern Territory. While now the largest market for wagering, these 'corporate bookmakers' are not always as accessible as the on-course operators who still take on some of the biggest punters in the racing industry.
NSW BOOKMAKERs' CO-OPERATIVE
Formed in 1948, the NSW Bookmakers' Co-Operative Society Ltd was initially a representative body for Sydney based bookmakers. Through a number of amalgamations with similar associations and societies throughout NSW over the following 30 years, the 'Co-Op' (as it is now generally known) has evolved to become the sole industry body representing nearly all on-course operators throughout the state (including ACT).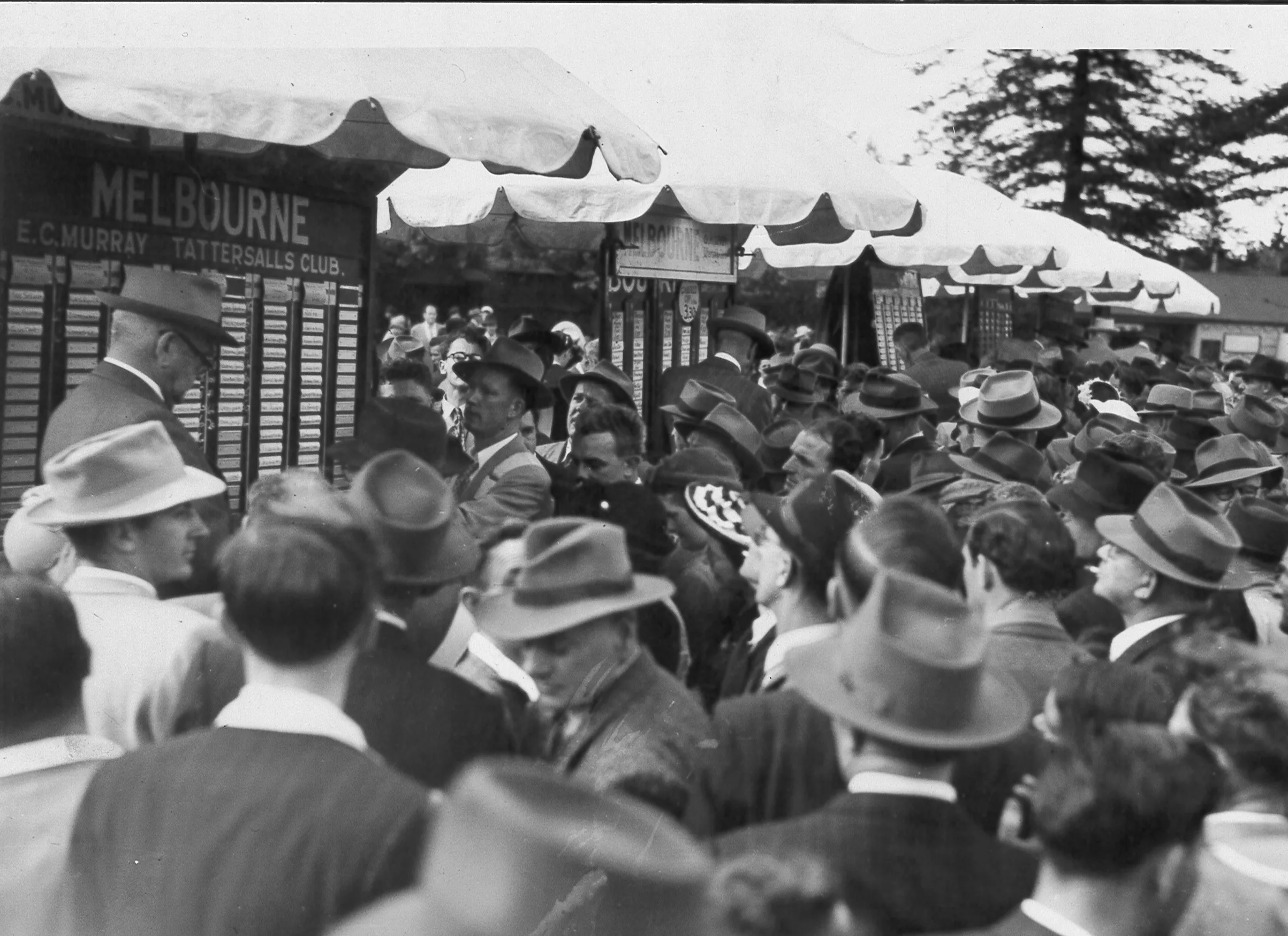 At its peak in 1984, the Co-Op was responsible for providing financial guarantees for almost 800 on-course bookmakers, thereby protecting punters at all courses from the risk of defaults when collecting a winning bet.
Outside of this, and other, administrative roles, the Co-Op performs the vital element of ensuring that on-course bookmaking remains an integral and viable part of the NSW Racing Industry and that the regulatory and business related arrangements for its members are conducive to this objective.
Comprised of an elected board of directors, with representatives from both city and country regions, the Co-Op is affiliated with the Australian Bookmakers Association with whom they also work closely in co-operation with the other States' bookmaking associations on matters of national impact.
FIVE ICONIC SYDNEY BOOKMAKERS
BARRY COOK
Barry began bookmaking at the old Armidale greyhound track in 1966 at the age of 22, following in the footsteps of his father and uncle, both registered bookmakers.
Initially fielding on gallops as a member of the N.& N.W. District Bookmakers Association, in 1968 Barry moved to Sydney and on the August Bank Holiday took up a position in the flat at Royal Randwick.
From 1968 to 1982 bookmaking was a full-time profession, fielding on all three codes including night meetings. In 1972, at the age of 28, Barry was elevated to the Rails at Royal Randwick, the youngest ever at that time.
Though retiring from harness and greyhound bookmaking, Barry fielded on local thoroughbred events until 1990 when he switched to the interstate ring. In 2001 he moved to a multi-venue position, a position he holds to this day
Barry has been lucky enough to field at many bush meetings in NSW, from Albury in the south, Ballina in the north and out west as far as Walgett. Probably his most memorable days have been picnic meetings such as Wean and Bong Bong.
Barry believes that having good clerks often gave him an edge on other operators and that the introduction of computers to replace these has been to the detriment of the business. Like many, he sees the future of bookmaking as an online venture.
Barry has found the racing industry very stimulating and considers himself lucky to have been a part of it.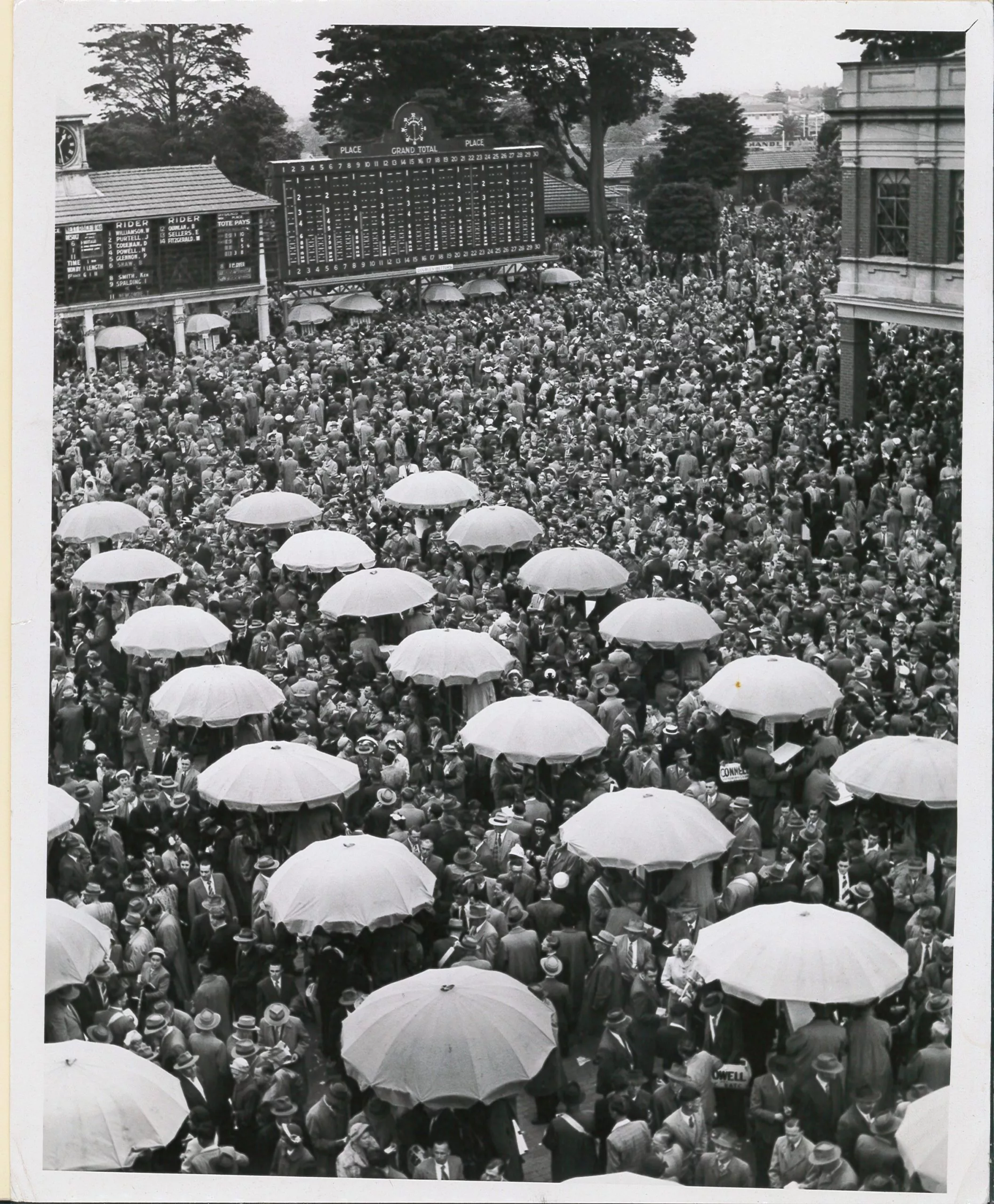 GARRY BURGESS
Garry Burgess describes his bookmaking career as a part-time activity in association with a broad range of vocations which included farming and retail.
Garry has held bookmaking licences across all three racing codes and serviced the Northern Rivers and North Western regions of the state with particularly fond memories of his days as a greyhound bookmaker at the original Armidale greyhound track.
Throughout his career he has fielded regularly at the Bowraville Cup and the Grafton July Carnival Thoroughbred meetings.
Bookmaking allowed Garry to meet a broad spectrum and create great family relationships, including one with the fearless former Canowindra bookmaker Ron Lynch.
Garry served as an active member of the NSW Bookmakers' Co-operative Ltd Board for many years.
WARREN WOODCOCK
Warren Woodcock's early career was as a tennis professional, competing through the 1950s and '60s in tournaments around the world, including representing Australia at the Davis Cup. Post playing, he coached at well known clinics in the USA and Australia.
In 1983 Warren changed tack and became a bookmaker, fielding at racecourses in Sydney and becoming one of the first to entice customers with giveaways and promotions from a full service stand. Despite initially questioning this approach, other bookmakers have now followed this trend which is now a feature across metropolitan course.
Fielding alongside his son, Warren Woodcock Jnr, Warren has plied his bookmaking trade throughout NSW as well as at Flemington on Melbourne Cup Day and has held licences with all three controlling bodies.
Warren has also been an active member of the Co-operative Board, is still very bullish about the future of the industry and looks forward to the future expansion of Woodcock Racing in the coming years.
KEITH FREE OAM
(24 March 1929 – 31 December 2020)
Keith Free OAM passed away on 31 December 2020, after a wonderful and successful career as a bookmaker and businessman.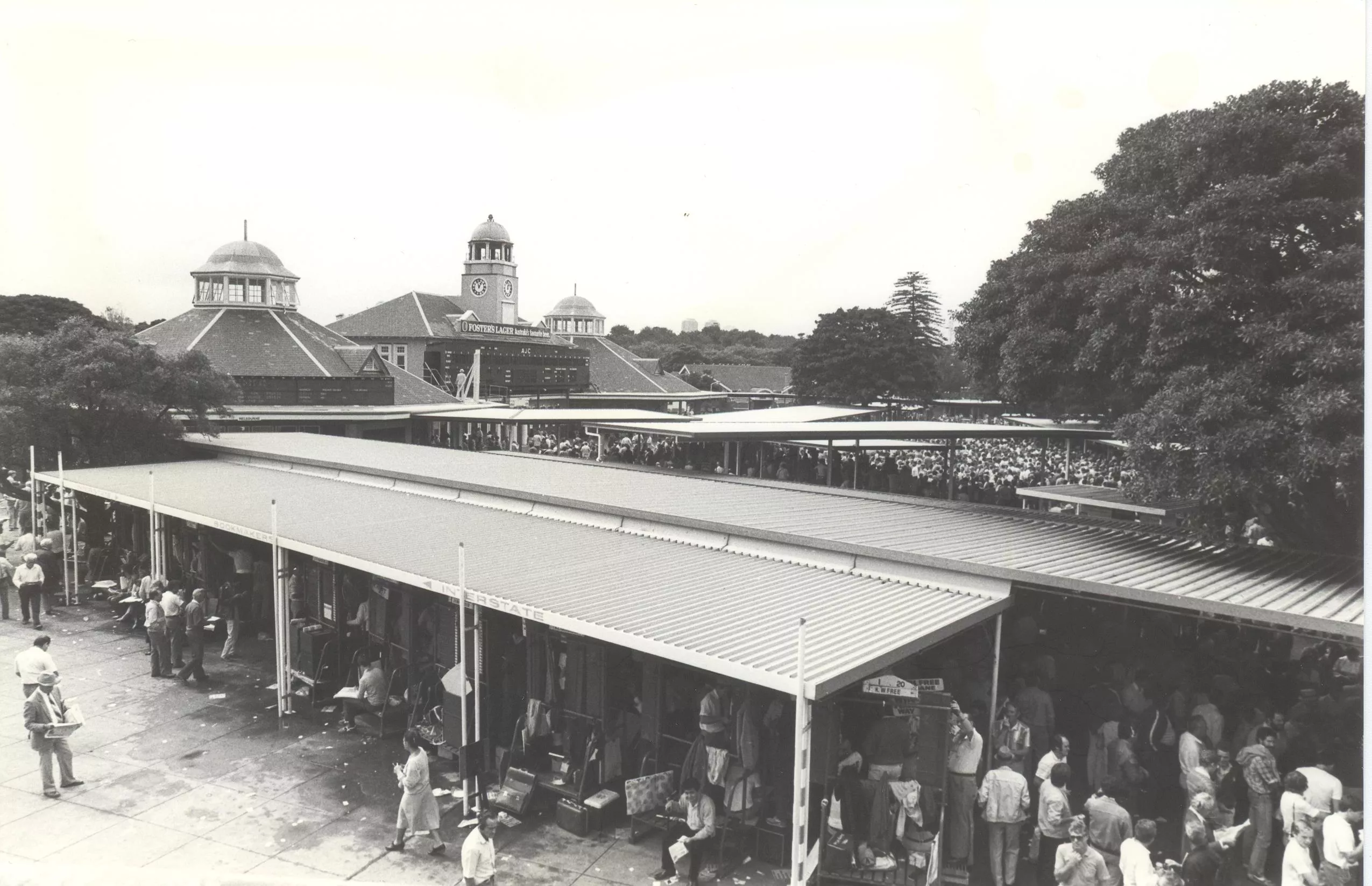 Keith was a keen sportsman as a young man excelling in rugby, cricket and athletics and later in life a g reat lawn bowler, winning many major tournaments.  He was also a great baritone singer and on many occasions would sing a rendition of his favourite songs.
He started his career in bookmaking in 1953 at the age of 24, with Wyong greyhounds being his first official meeting. Keith continued for many years travelling to Newcastle to attend meetings. He fielded at greyhounds, trots and gallops and eventually became a rails bookmaker in Sydney.
From 1969 until 1974 Keith acted as Chairman of NSW Bookmakers Co-Op with a further term as Vice Chairman in 1984.  He was also the Treasurer at City Tattersalls Club for 19 years.
An astute businessman, in 1974 Keith founded the NSW Bookmakers Superannuation Fund and was its sole investor until 1999, during which time he achieved world class results.
Keith received an OAM in 2003 for services to the horse racing industry in particular and to community services generally. He has also been awarded life membership at City Tattersalls Club, The Carbine Club and Greenlees Bowling Club.
PETER KAFATARIS
(2 February 1937 – 3 January 2021)
Peter Kafataris was a pioneer in the Australian racing industry and passed away leaving a legacy in racing and other sectors.
Born in Cyprus, at 26 Peter migrated to Australia in 1963 with a young family in tow.
One Friday while visiting his brother's shop in Harold Park, Peter attended the nearby trots. Amazed by the thrill of the punters and atmosphere at the track, he decided on the spot to become a bookmaker.
Although starting with gusto, a tough six months had Peter start to question whether the game was for him, until a four-horse race at Fairfield trots featuring two 10/9 equal favourites. As Peter's modus operandi was "making books" and laying favourites, he took on both short priced runners and hoped for a miracle. Neck and neck, six lengths clear around the home turn, suddenly the favourites locked wheels allowing a rougher chance to defeat them. Peter won around $1500 on that race (over $20,000 in today's terms) and never looked back. That night led to a further 47 years in the business.
By 1970 Peter had progressed from trots to gallops and began fielding at AJC meetings and soon after, at the STC. In 1982 he was promoted to a Rails position across all courses.
Progressive and ambitious, Peter's embrace of technology and ideas (he was the first to use computerised betting boards in 1984) was passed on, and in 1995 a family sports betting business was launched under his guidance. In 1999 this business was the first to take online bets in NSW before growing to become the global enterprise Centrebet and listing on the Australian Stock Exchange in 2006, eventually being sold to UK interests in 2011.
Peter continued fielding as a bookmaker throughout and into the twilight years of his working career until retiring in 2015.
Looking for something to do this weekend? Tickets to Bookmakers Recognition Raceday are available here.
Similar Stories