Membership Services
Manage your Australian Turf Club Membership here in order to follow this wonderful sport across our four major Sydney racecourses just as you wish.
2023-24 Membership
Renew now to receive immediate access to the Member Reserve to witness two world-class Sydney Autumn Racing Carnival and receive twelve complimentary Member Reserve Guest tickets valued at over $2,000, bonus entries into the monthly Membership Prize Draw, and Membership until 31 July 2024. Click here to find out more.
Login to your Online Member Lounge to renew your Membership.
Click here to find out how to set up your account allowing you to access your online Member Lounge.
Renew Your Membership
Access
Members may attend all 110+ racedays hosted by Australian Turf Club. Highlights include Everest Carnival, Longines Golden Slipper Carnival and The Championships at Rosehill Gardens and Royal Randwick, Night Racing at Canterbury Park and the relaxed ambiance of racing at Warwick Farm.
View Race Calendar
World-Class Facilities
Exclusive Members' Reserves with private viewing lawns, facilities and restaurants at all four racecourses. Member privileges also extended to Rosehill Bowling Club.
Reciprocal Privileges
Membership opens the door to unique experiences across the globe. Members benefit from reciprocal arrangements with interstate and international race clubs and sporting venues.
Guest Passes
Members may purchase Members' Reserve guest tickets to entertain family, friends, colleagues or clients on a raceday. Annual Guest cards are also available.
Benefits
Members are invited to exclusive social and racing events throughout the year; enjoy reduced food and beverage prices; vote to shape the future of the Club and receive e-newsletters. Membership fee discounts are available based on length of tenure.
MEMBER GET MEMBER
Propose NEW Members and receive 100 ATC Dollars for every NEW Member you propose!
Find out more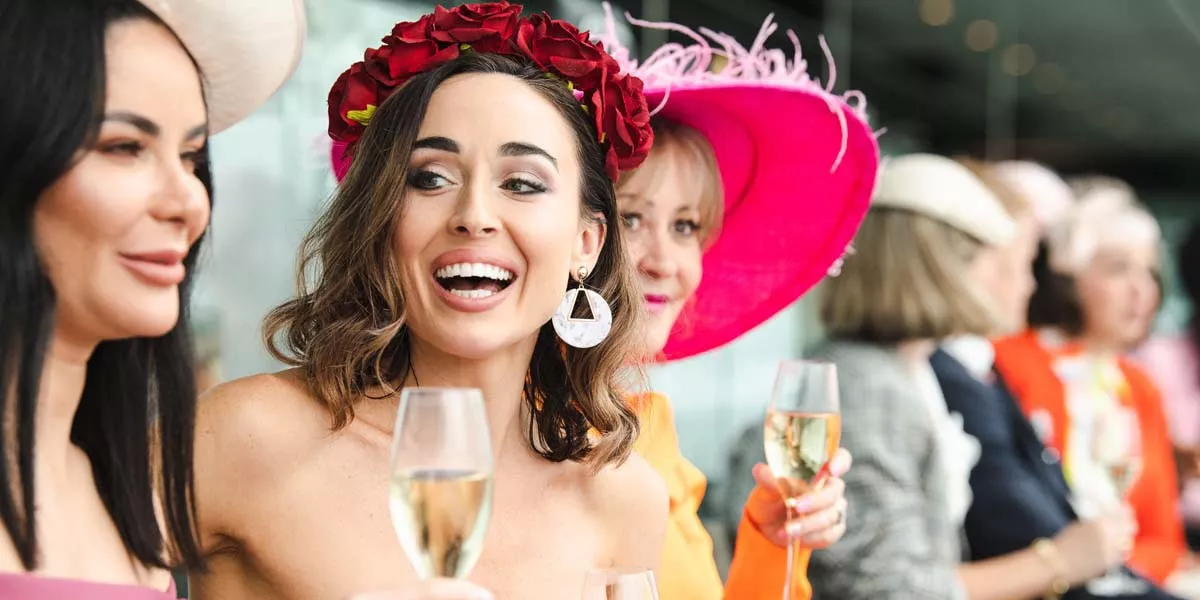 Frequently Asked Questions
If I purchase a Daily Guest pass and it is not used, can I receive a refund?
No, tickets are non-refundable.
The new Member application asks for a proposer, what is this for?
We ask potential new Members are proposed for Membership by an existing Member in order to comply with the Registered Clubs Act 1976 and also with Australian Turf Club corporate governance guidelines. If you do not know any current Members you can simply include the details of a professional or personal referee who can verify your identity and that you are a suitable candidate for Membership.
Can I lend my Membership card to a friend or relative for the day?
No, Member cards are strictly non-transferable. Lending of Membership cards to a non-Member is a serious breach of the Australian Turf Club policy and may lead to a review by the ATC Board of Directors' of the Member.
Lending Member cards to others in order to purchase daily Members tickets is also prohibited under Club Rules. See our Code of Conduct for more information.
Each ATC Member agreed to adhere to the Club Rules when signing the terms and conditions at the time of joining or renewing. Member cards discovered in use by any person other than the Member will be confiscated on the spot.
Is my Membership transferable to a relative if I no longer wish to be a member?
Yes, Membership may be transferred upon payment of a transfer fee. An application must be completed by the NEW Member and transfer fee made payable to Membership. The new Member tenure will commence at the time of transfer fee payment.
In the event of the death of a Member it is incumbent on the next of kin to advise the Club in writing as soon as is practical. See our Club Rules and Code of Conduct.