Royal National Park
Located in Sydney's south, you will not run out of things to do in the Royal National Park. There is a small entry fee into the park, but it's well worth it with the numerous beaches to explore, countless walking tracks, waterfalls and swimming holes.
Sir Bertram Stevens Drive, Royal National Park NSW / See more
Coogee to Bondi Coastal Walk
The most talked about coastal walk in the east. Stroll past seven of Sydney's most iconic beaches, including hidden gems like Gordons Bay and Mackenzies Bay. Be sure to take your swimmers with you so that you can take a well deserved dip on a warm day! There are many places eat and drink along the way.
Beach Street (North Coogee Beach), Coogee Beach NSW / See more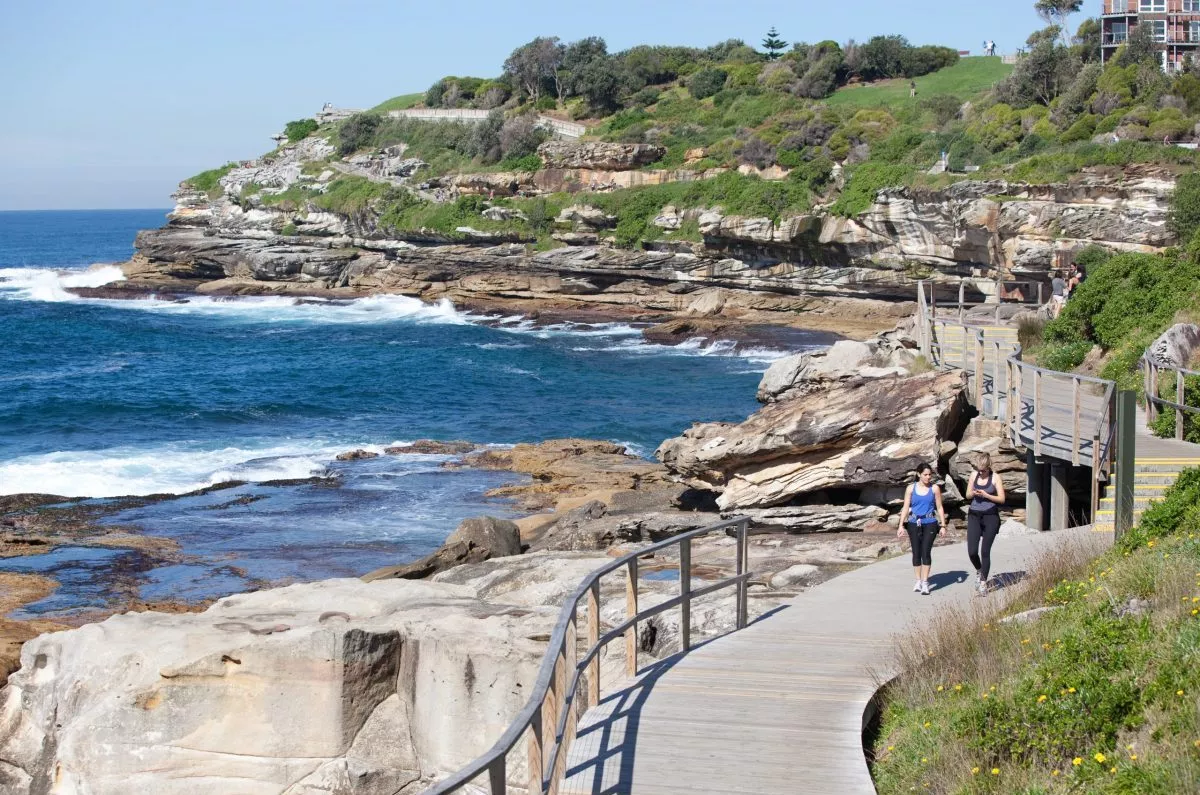 Royal Botanical Gardens
A stunning oasis in the heart of Sydney with prime views of the Opera House and Harbour Bridge. A park where you are encouraged to walk on the grass, touch the trees and smell the flowers to truly get amongst the nature.
Mrs Macquaries Road, Sydney NSW / See more
Barrenjoey Lighthouse
Barrenjoey Lighthouse is located on Sydney's most northern point at Palm Beach. There are two ways to get up to the lighthouse, both via foot. It is approximately a 1km walk to the top and requires moderate fitness, taking about 30 minutes each way. If you are up for more of a challenge, you can choose to walk the Smugglers track (hint: this track has the best views). Either way, once you get to the top it is well worth the panoramic lookout.
1199D Barrenjoey Road, Palm Beach NSW / See more
Parramatta Park
Glistening with greenery and flowers, Parramatta Park has charming scenery for cycling, running or walking around its 3.2km loop track. There are many significant historic sites to see within the park such as The Dairy, Rangers Cottages and Old Government House. Don't miss out on seeing the Rumsey Rose or Murray Gardens where you'll be enchanted by the heritage roses and water features.
Pitt Street & Macquarie Street, Parramatta NSW / See more
Western Sydney Parklands
Get amongst the nature and visit the 5,280 hectares that Western Sydney Parklands has to offer. Featuring many walking, running and cycling tracks that take 30 minutes to 3 hours to complete, there are treks suitable for all. The parklands are family-friendly (and dog friendly!) with many beautiful picnic areas, amenities and playgrounds to choose from!
While you're there, visit Sydney Zoo and experience the thrill of being up close and personal with animals from all over the world.
Eastern Creek NSW / See more
Auburn Botanic Gardens
Beautiful Japanese Gardens, a Fauna reserve, a playground, a maze and picnic areas. What more could you ask for? Nestled in the heart of Auburn you will find this hidden Western Sydney gem. Try and visit around August when the cherry blossom trees are in full effect and blossoming!
Cnr Chisholm and Chiswick Road, Auburn NSW / See more