There are hundreds of beautiful beaches in and around Sydney, from tranquil bays in Sydney Harbour to some of Australia's best surf beaches. From world-famous Bondi and Manly to glorious secluded beaches, here are some of our favourites close to Royal Randwick.
Yarra Bay
Now this is a best-kept secret of locals. The most crystal blue water you will find in Sydney as Yarra Bay sits south-westerly unlike many other beaches in Sydney. Ideal for families.
Coogee Beach
Coogee is your more chilled, laid back, family-friendly type of beach. With plenty of parking in the area, soak up the sun and sit on the lawn with some takeaway fish and chips for lunch. There are plenty of easy and cheap food options to choose from at Coogee Beach, all within fair walking distance. Just hop on the bus after-racing and go for a sundowner at Coogee Pavilion.
Wylie's Baths
Located on the south end of Coogee Beach, Wylie's Baths is one of Sydney's oldest and most beautiful ocean pools. The baths are home to the first mixed gender bathing pools in Australia. There is a small fee to enter the baths, but it is well worth it.
Gordons Bay
Another Sydney hidden gem, nestled between Coogee and Clovelly Beach the bay is only accessible via foot. This bay is a popular dive and snorkeling spot as the calm waters hide a beautiful underwater world.
Bronte Pools
Located on the far south side of Bronte Beach, you will find the glistening Bronte Pools. This stunning spot will have you in awe. After dark the baths are lit up, so consider taking a night swim on one of those balmy summer evenings.
Bondi Beach
Australia's most famous beach stretches for well over a kilometre and is a must-see for anyone visiting Sydney. Professional Lifesavers patrol the beach all year around and also star in the popular series 'Bondi Rescue'. Just try not to end up on the show!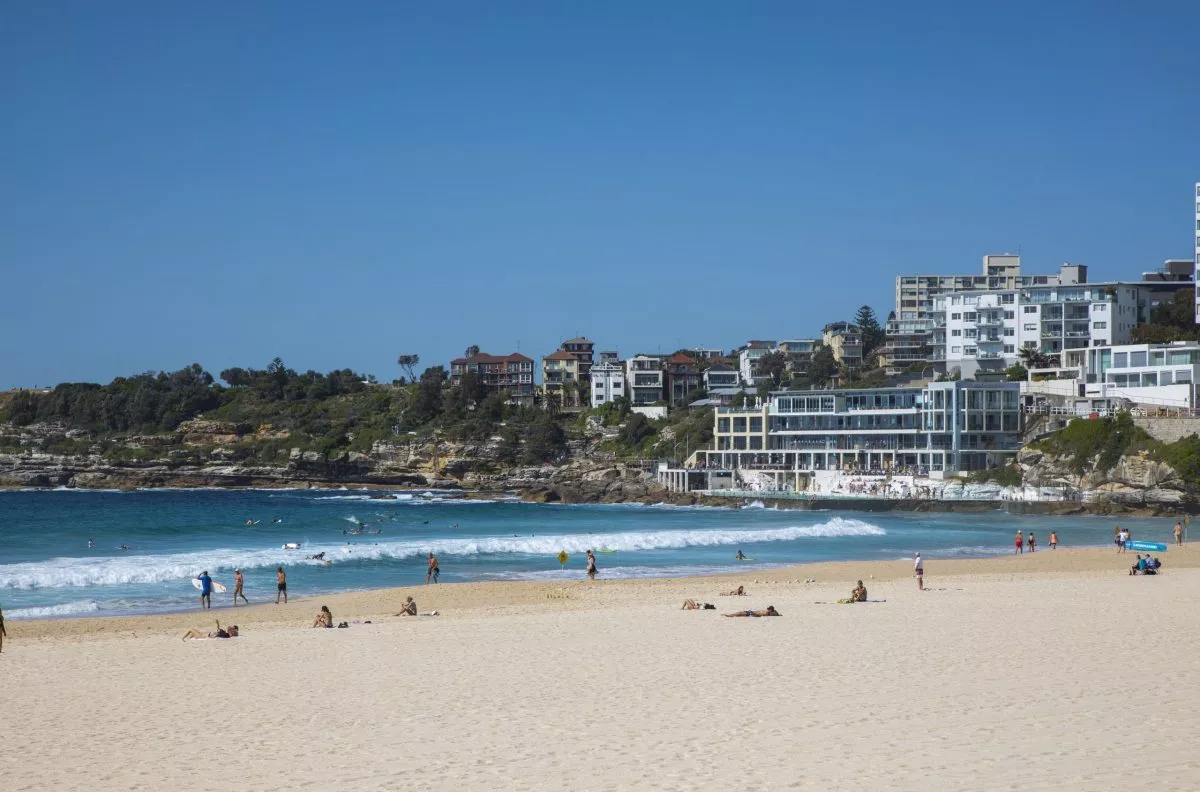 Bondi Baths
Located within the Bondi Icebergs Club (south Bondi Beach), this is one of Bondi's most instagrammable hot spots. Between the crystal blue waters and the white painted concrete, this location will make you feel like your lounging by the water at a beach club off the coast of in Italy! Photo's just don't do the place justice, you must see it for yourself!
And a couple we love further afield……
Manly Beach
Manly Beach has a lot to offer with it's loooong stretch of sand, many restaurants along the water front, superb seas for snorkeling or even a setting for a picnic. It's safe to say you're spoilt for choice when it comes to visiting Manly Beach. Easily accessible by ferry from Circular Quay.
Palm Beach
Go for a drive and visit the beautiful Palm Beach. If you're a 'Home and Away' fan, you'll recognise the fictional town 'Summer Bay' located just back from the beach. If you're lucky enough, you may even see the series being filmed! Feeling peckish? Don't miss a lunch at The Boathouse (MOUTH-WATERING!).