Trackside Styling Tips
Our Official Stylist, Donny Galella shares his top tips to make sure you are looking your best trackside (or in your garden) this season.
September 13, 2021
Due to COVID lockdown many of us have been living in daily active wear, so let's use the Everest Carnival to celebrate the warmer weather, colourful spring vibes and dial up the glamour.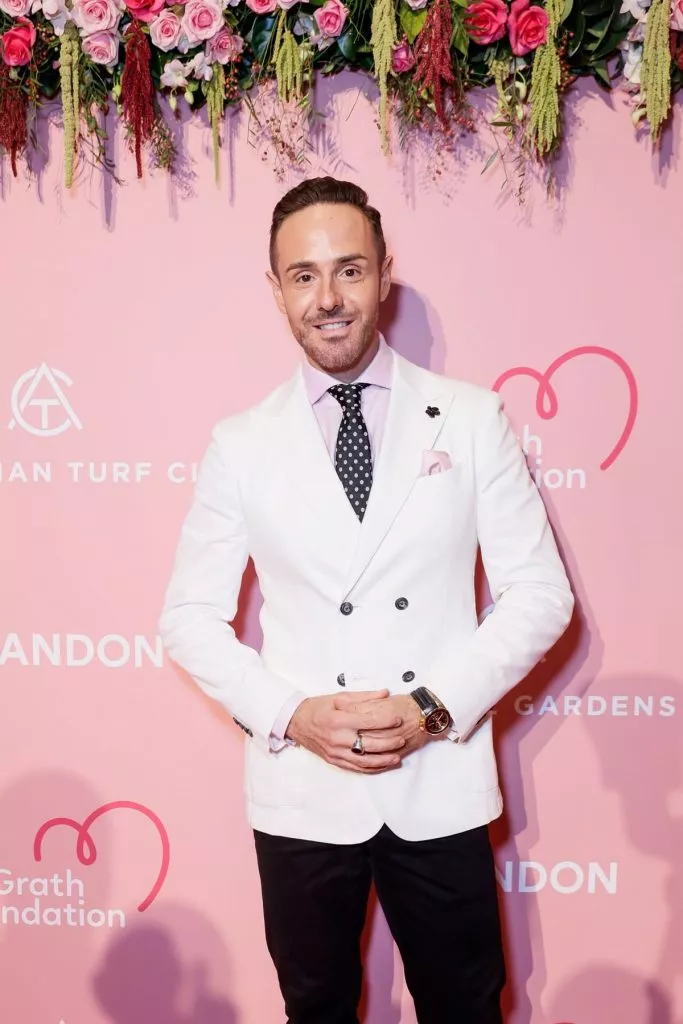 Here are some tips to perfect your spring racewear look, even if you're celebrating from home!
BE YOU – Think about your personal style. What best compliments your personality? What do you feel most comfortable in? How do you want to feel in your outfit – sassy, sexy, fun, sophisticated, a mix of some or all of the above? Do you want to push boundaries?
Start with answering some of these questions and build from there.
COLOUR VIBE – This season there are many glorious on-trend colours: red, pink, mango, emerald, blue and gold metallic hues to name a few. Everyone can wear a vibrant colour, it's just about finding a colour that you identify with and best suits your skin tone.
STATEMENT ACCESSORY – Whether that be a disco ball clutch, extravagant jewelled earring, diamanté shoe, printed sock, eccentric tie, pocket square or headwear feature, find a statement piece you love and show it off proudly.
BALANCE – I like to start with the outfit and build from there. If the dress or pant suit is structured with clean lines and modern in design, I choose headwear that has a modern sculptural style to compliment.
If the outfit is more feminine and floral then either choose headwear that is similar in design or go something more simple.  If the outfit has a strong statement feature such as dramatic voluminous sleeves, then let the sleeves be the star of the show and opt for a smaller hat or a headband style.
FOR THE GENTS – Think about the big picture: suit, shirt, tie, hat, pocket square, pattern socks, shoes, accessories and grooming. Aim to ensure colours and tones work nicely together and don't be afraid step away from tradition and add colour or mix up a cool blazer with pants.
View the 2021 Everest Carnival Style Guide styled by Donny
FASHION STAKES ADVICE FROM DONNY
This year as Resident Fashion Stakes' Judge I'm looking forward to seeing outfits that are stylish, on-trend, worn with confidence and showcasing personal style and flair.
I'm a sucker for details so for the ladies, I'll be zooming in on details like headwear, shoes, clutch, jewellery, hair and makeup. For the gents, I will be looking at suit style, the tailoring and cut, grooming, shoes, socks and accessories like tie, tie pins, pocket squares and hat, for those who love headwear.