September 11, 2020
This season's runway headwear to inspire trackside fun, elegance and glamour from Sydney's leading milliners Viktoria Novak, Neil Grigg, Ann Shoebridge and Nerida Winter.
VIKTORIA NOVAK
"2020 has most definitely been one of the most challenging years since I launched my brand in 2006. Although initially there were feelings of uncertainly, I have taken this opportunity to elevate my core purpose. I'm feeling confident and excited to go back to my roots.
Now more than ever, people are more self-aware of their shopping habits and are proactively opting to support local and Australian made.
This gives me confidence in the personalised experiences I offer clients who are desiring bespoke millinery designs in a safe private environment, where I continue to design and handcraft each and every piece.
More recently, I have been inspired by my love of nature and indoor plant collection. One of my favorite flowers is the hydrangea as I love the colour variations and have created a millinery piece called Hydrangeas Garden, which features lilac fabric flowers.
I individually hand paint each flower to give it a unique finishing touch. This piece remains timeless and is the perfect choice for a delicate understated fresh spring look complementing a feminine dress."
– Viktoria Novak @viktorianovak
NERIDA WINTER
"2020 has certainly provided challenges for us all, but it has also given us the rare gift of time to prioritise what's really important to us, allowing us to reimagine our roles and purpose. The current landscape has highlighted our need to support local and celebrate all that is Australian, as well as provide a perfect platform to grow and adapt our businesses locally.
In my case, I have swiftly pivoted and relocated to Neridawinter.com with a new range launching in mid-September and am making exciting plans to form new local collaborations and execute future pop-up experiences on home soil.
The Nerida Winter 2020 Spring/Summer racing collection revolves around the return to high glamour wide brim hats which double as fabulous social distancing tools – its the bigger the better this season!
Racing is a magical collision of sport and style so I'm really looking forward to seeing the power and influence fashion has at this year's Everest Carnival, as I truly believe fashion has the ability to inspire us and provide escapism in times of uncertainty."
– Nerida Winter @neridawinter
NEIL GRIGG
"What a year 2020 has been. The horses have kept racing throughout, but for those out of the saddle, it's been a true challenge. However, with Everest Carnival upon us, it gives us creative types something to cheer about!
With my latest collection ready to launch and the growing need for masks, I started to experiment with fashion forward face shields – which have garnered international attention and a home at both the Powerhouse Museum and the Museum of Contemporary Art in Sydney.
Although face masks and shields are a growing part of my business, millinery is and always will be my first love – I can't wait to see feathers and colour come together this Spring, with bright winged fascinators fluttering trackside, as you'll see featured in this Style Guide on TAB Epsom Day."
– Neil Grigg @neilgriggmillinery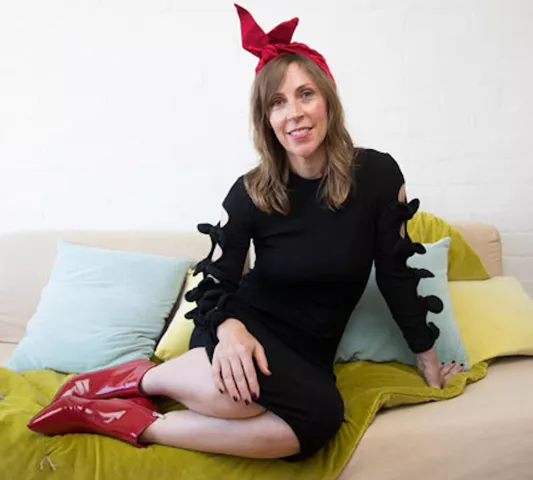 ANN SHOEBRIDGE
"As a creative, 2020 has been tough, however I'm an optimist and change brings a new direction. The limitations on event dressing has brought new opportunities to explore fresh headwear looks for the home or online Zoom party.
It's about simplicity with a sharp simple scarf in a casual will or more glamorous organza – a great option to hide those unruly locks. A sophisticated, demure headband paired with sleek hair can also transition for various occasions such as the races, dinner party or even an online date.
Ann Shoebridge Millinery continues to produce custom designs for clients and over the past few months has seen an increased demand for turbans and wraps.
To align with the current climate, I have also launched a diffusion line called Studio Ann Shoebridge. Elegant, colourful and playful Studio Ann Shoebridge offers affordable headwear in carefully designed sophisticated styles.
The pink bow (pictured left) featured in the Style Guide is a chic, easy to wear bow from Studio Ann Shoebridge, which was inspired by Catherine Deneuve's timeless look."
– Ann Shoebridge @annshoebridge
Similar Stories
Michael Brown's Trackside Beauty Advice
Whether your joining the races on or off track, these beauty tips and tricks will help your look go the..
Read Article
Jess Pecoraro's Trackside Styling Tips
Jess Pecoraro shares her top racewear fashion tips to make sure you are looking your best either on or off..
Read Article