Food & Drink at Royal Randwick
From five-star formal dining and Champagne bars to the best of Sydney's vibrant food vans, Royal Randwick caters to all tastes during the Sydney Everest Carnival on:

*TAB Everest Day (14 October)
*Spring Wild Card Day (21 October)
*Moët & Chandon Spring Champion Stakes Day (28 October)
*The Big Dance on Cup Day (7 November)
Fine Dining at Sydney Everest Carnival
This Sydney Everest Carnival our ATC's multi award-winning hospitality team led by Group Executive Chef Gerry Maher, will be serving up simple, honest yet punchy dishes that showcase how supporting local and eating sustainably goes hand in hand with indulging in a luxurious trackside experience.
Book into our hospitality for a taste of these Carnival exclusive dishes.
Book Now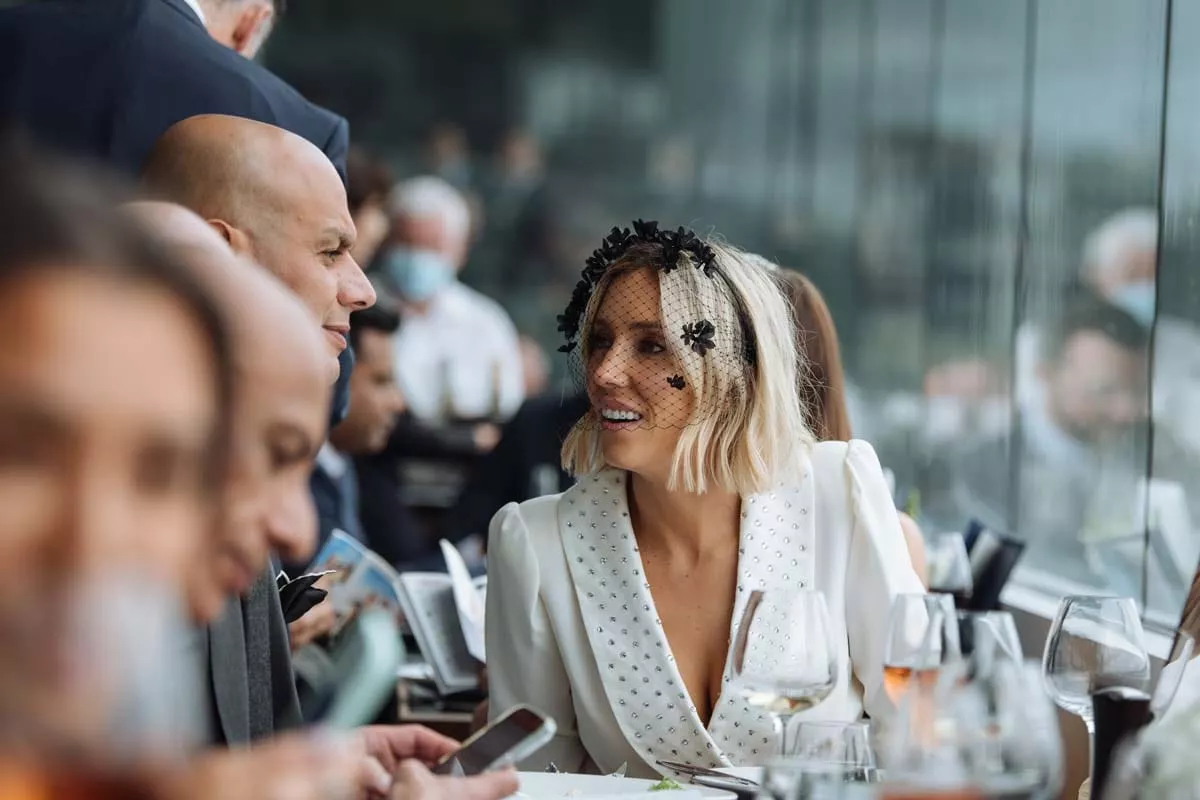 General Admission - Queen Elizabeth II Grandstand & Lawns
Destination Chandon
Enjoy beautifully crafted sparkling wines at the Destination Chandon Bar and join us for a sip of our beautifully crafted sparkling wines. #ShareChandon.
Located on the Octagonal Lawn on TAB Everest Day (14 Oct) and the Leger Lawn for TAB Epsom Day (30 Sept), Spring Wild Card Day (21 Oct) & Moët & Chandon Spring Champion Stakes Day (28 Oct).
*Carnival only
Find Out More
Kensington Room
The metaphorical heart of the course. Concessions on beer, wines and spirits, pies, burgers and hot chips to the backdrop of massive screens showing racing and the crackling atmosphere of the Betting Ring.
Find Out More
Malt Shovel Taphouse
Located in the historic Octagonal Building, the Malt Shovel Taphouse serves Lion's best craft beers on-tap and rotisserie dishes.
Grainshaker Vodka Bar
Celebrate Sydney Everest Carnival with a deliciously fresh Grainshaker Australian Vodka from the Grainshaker Australian Vodka Bar located behind the Queen Elizabeth II Grandstand.
Canadian Club Bar
Looking for that 'Perfect Serve' for this year's Sydney Everest Carnival? Stop by the Canadian Club Bar located at Truckstop for a chilled CC & Dry poured straight from the tap and served fresh over ice with a wedge of lime.
James Squire House
Head to the brand new James Squire House between the QEII Stand and Winx Stand – you won't be able to miss it! It's the perfect place to watch all the racing action whilst enjoying a James Squire beer!
General Admission - WINX Stand & Lawns
Happy Clapper Bar
The feature rooftop bar of the WINX Stand offers a great drinks list to compliment. Explore all the bars & eateries of the stage-of-the-art new Grandstand. All are inspired by the legendary mare, Winx.
Find Out More
James Squire Trackside Reserve
Guarantee yourself a seat trackside, regardless of when you show up! Offering a reserved table for 8 and complimentary James Squire per person, this is an exclusive space to bask in the sunshine with friends while enjoying world-class racing (all days except TAB Everest Day).
Carnival Only.
Find Out More
Sydney's Best Food Vans
Phillies Cheese Steaks
Racegoers can enjoy a heavenly, cheesy, mouthwatering combination of steak, fried onions and peppers from Phillies.
Mr Tortilla
The real determining factor of a great Mexican joint is, of course, in the food — more specifically, the tortillas and their toppings. Have them as you like them – soft or crispy.
BOOK NOW
Greek Street
You know the drill with Greek food – marinated meats, olives, pita bread, feta and a whole lot of tzatziki.
Dog House
All American Style hot dogs! Served behind the Queen Elizabeth II Stand.
Members' Reserve
ATC Smokehouse
Serving up traditional American styled smoked meats, using quality meats sourced from local producers and using traditional "Low and slow" cooking methods to bring out the best flavour will have most racegoers following that delicious smell to the best smoked meat rolls in town.
It's located by the Officials Stand and is operational throughout the following days:
TAB Everest Day (14 Oct)
Spring Wild Card Day (21 Oct)
Moët & Chandon Spring Champion Stakes Day (28 Oct)
Burgers & Brisket
On the member lawn at Royal Randwick, a new American-style smokehouse will serve slow-cooked beef brisket and signature burgers.
Carbine Café
Members can head to the Carbine Café to find boutique finger sandwiches including the iconic crab, house-made signature desserts and fine coffee.
CASA APEROL @ ROYAL RANDWICK
Come and join us at Casa Aperol @ Royal Randwick! An immersive, intriguing & unmissable Aperol world. An effortlessly cool yet optimistically upbeat experience, offering the ultimate alfresco & aperitivo experience that shouldn't be missed.
The Doncaster Room
The Doncaster Room will be the home of a new tapas style menu with online ordering facility. The adjacent Kensington Room will offer a twist on the much-loved pie and mash combination.
Find Out More
The Stables
Vibrant 4th floor social hub offering panoramic views of both the track and iconic Sydney skyline. An ideal spot for lunch or a post-racing cocktail.
Find Out More
MOËT & Chandon Garden
A sophisticated trackside Champagne Bar located on the Members' lawn. The perfect place to capture your #MoetMoment. Exclusive packages on major racedays offer private reserved areas on Carnival days.
Carnival only.
Petaluma Wine Bar And Garden
Petaluma will be showcasing a range of their portfolio of wines on the ground Floor of the Officials Stand. The Epsom Cheese and Wine Bar by Petaluma provides shared platters and artisan cheese and salumi from predominantly New South Wales producers. The Petaluma Garden will also come to life from TAB Epsom Day and will be located outside at the rear of the Officials Stand.
Centennial Reserve
A Level 3 vantage point overlooking the home straight and winning post from the sleek and modern surrounds of the Queen Elizabeth II Grandstand with access to bars and eateries.
Mr Black Bar
Members are invited to enjoy a handmade Vodka Espresso Martini from the iconic Mr Black Airstream Van, located behind the Official Stand. (All three days).
Official Stand
One of Sydney's most architectural iconic buildings with Champagne bars and bistros over two-floors.
Skyline Reserve
Third floor oasis with comfortable lounges, bistro and bar plus outdoor seating offering unparrelled views.
Oaks Café
Oaks Café will serve market fresh seafood cooked to order including the popular James Squire beer battered fish and fat chips.