Five Questions With Tommy Berry
September 9, 2021
To mark R U OK Day? on 9 September, we caught up with champion jockey Tommy Berry to ask him a few important questions and to find out about how he stays on top of his mental health and helps those around him.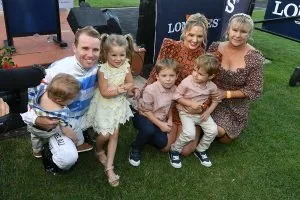 1. What is your earliest or favorite memory of horse racing?
One of my earliest memories on a racetrack was the first time I had a bet on a horse. The horse was Grand Armee in the 2005 Chipping Norton Stakes – which he ended up winning!
That was back in the day when the Chipping Norton Stakes was held at Warwick Farm so Being a Warwick Farm boy it was a day I'll never forget.
2. What is your favourite thing about your career and if you weren't a jockey, what would you be?
The favorite thing about my career is doing something that I love and getting paid for it! Also, the people you meet along the way are pretty special as well.
If I wasn't a jockey I would probably have followed in my father's footsteps and become a trainer.
3. What's something that most people don't know about being a jockey?
Most people wouldn't know the time and effort that goes into our preparations as jockeys. Only in recent times have we started to be seen as a professional sportsman and to be the best it takes many sacrifices and hard work.
4. We know RUOK Day is close to your heart, how do you stay on top of your mental health?
How I stay on top of my mental health is pretty simple, I know when I am heading down a path that I've been before and I know when I need to get help so I stay on top of that.
5. How do you check in with the people close to you?
As jockeys, we spend a lot of time in the car so I'm forever calling my mates and family for a chat to see how they are! I love a text message as well as a snap chat with the boys.