Five Questions With... A Raceday Photographer
August 17, 2021
In honour of World Photography Day (19 August), we caught up with resident Australian Turf Club photographer, Paul McMillan to reminisce about his early racing memories plus what the strangest thing he has photographed at the races.
1: What is your earliest or favourite memory of horse racing?
My grandfather loved horse racing and had some successes with a horse called Noble Boa. I used to see all the winning race shots framed in his study. I thought that was pretty cool.
Noble Boa was a Thoroughbred horse born in New Zealand in 1976.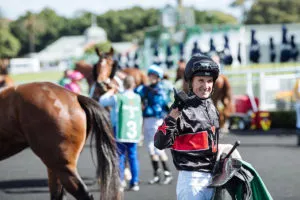 2: If you could meet any horse or racing personality dead or alive, who would it be?
Bossy seems like a bloke you could have a beer with.
Also known as Glen Boss who is an Australian Champion Jockey.
3: If you had one tip about attending the races, what would it be?
Be smart about your shoe choice — boots always work for me.
Paul recently photographed our 2021 Spring Style Guide — coming soon. 
4: What is your favourite thing about your JOB?
Meeting interesting people in the weirdest of places. You never know what types of situations you'll be in.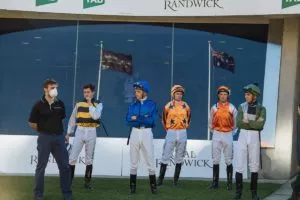 5: And… rather importantly, what is the strangest thing you have photographed at the races (Pg rated please)
Well, if it's PG-rated… shooting the trainers and jockeys during the first COVID outbreak last year. It felt very eerie on track. 
And as an extra bonus question, if you were racehorse, what would you be called?
Ha-ha, I don't know – Invisibility Cloak sounds good!
Similar Stories
Five Questions With Bobby the Bugler
The bugle has been a familiar sound and beloved feature of our race meets for years. It is the sound..
Read Article
Five Questions With Ray Thomas
He's the racing editor at News Limited and a presenter at Sky Radio, so it's safe to say that Ray..
Read Article