100th running of the Hill Stakes
In celebration of the 100th running of the Hill Stakes this Saturday, we take a look back at some of the iconic horses who have won the race over the past century.
September 30, 2021
A BRIEF HISTORY OF the hill stakes
The Hill Stakes was first run at Rosehill Gardens in 1921 under the auspices of the Rosehill Racecourse company, after Theodore John Marks (after whom the Theo Marks Stakes is named) took over Rosehill Gardens' Chairmanship in 1919 and approved the addition of the Hill Stakes to the form. The race moved to Royal Randwick in 2012.
This Saturday, on Everest Carnival's biggest day of racing, we mark a momentous occasion in our history – the 100th running of the Group 2 Hill Stakes. In celebration, lets take a look back at some of the horses who took out the win over the past 99 years.
THIRTEEN iconic winners of the hills stakes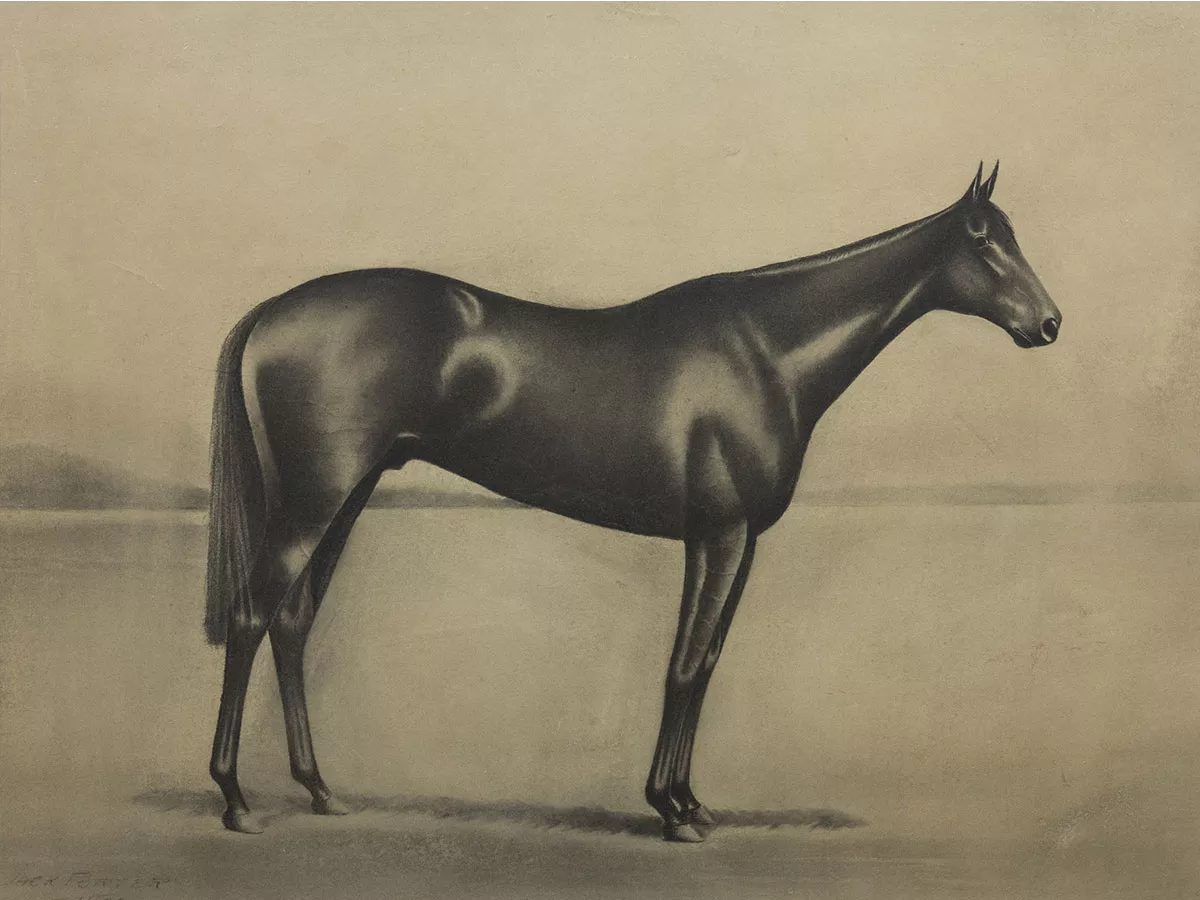 1921 Beauford
The first running of the Hill Stakes took place in 1921. It was won by Beauford owned by W. H. Mackay. Though he became known for his clashes with Gloaming, he also had wins in the Epsom, Rawson Stakes and the All Aged Stakes. On retirement, Beauford's race record was 17 wins for 37 starts. In the Hill Stakes, Albert Wood piloted Beauford to the win over Violoncello. Wood was considered one of the best jockeys of the time. He won his first race at 15 and by the time he completed his apprenticeship he was in great demand.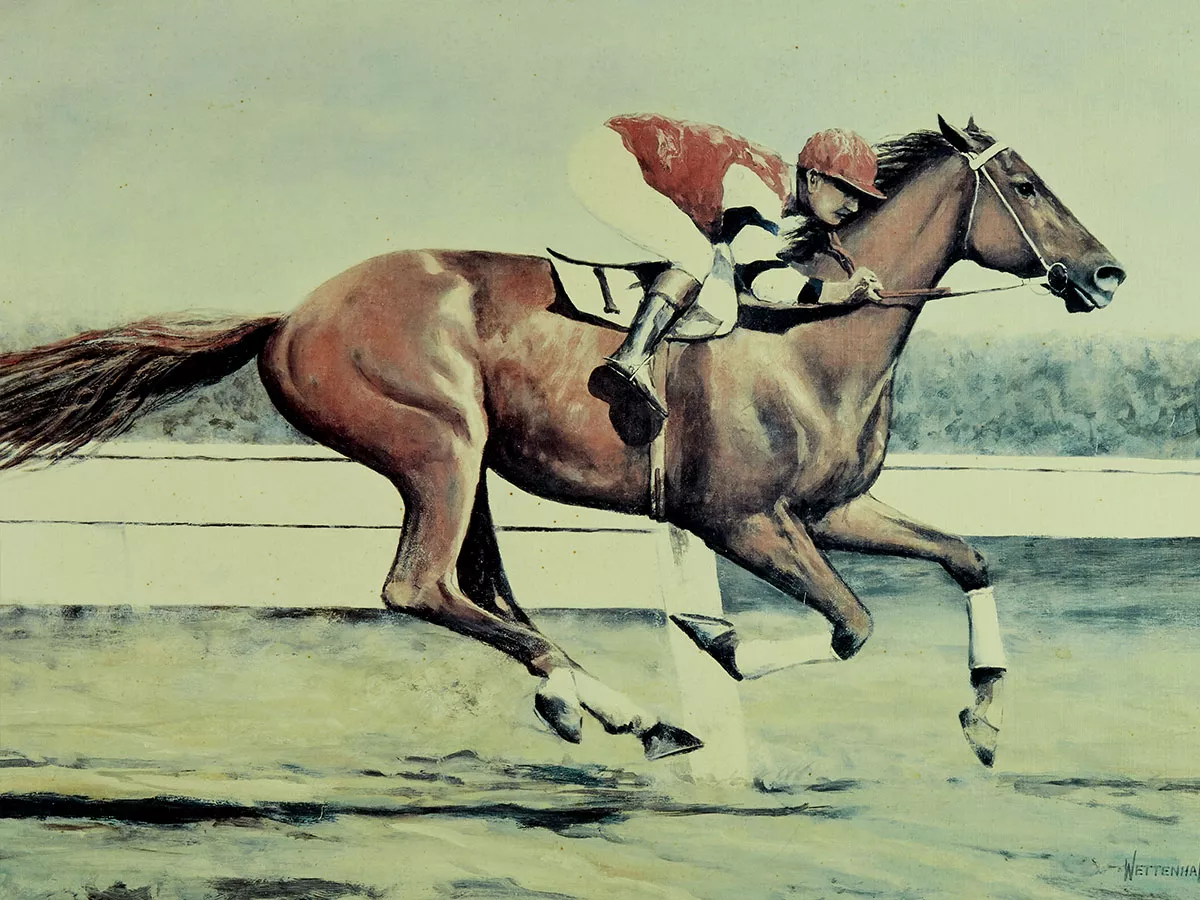 1930, 1931 Phar Lap (NZ)
Though bred and born in New Zealand, it did not take long for Phar Lap to capture the hearts of Australian race goers. At his fifth start in 1929 at Rosehill, Phar Lap had his first win. Later that same year, he won the AJC Derby in record time, a success that is now recognised as the beginning of his legendary status. Other of his wins included the Rosehill Guineas, Craven Plate (three times), Chipping Norton Stakes, Melbourne Cup, and the AJC Plate (three times). Taken to America, Phar Lap won the Agua Caliente Handicap, before his untimely death.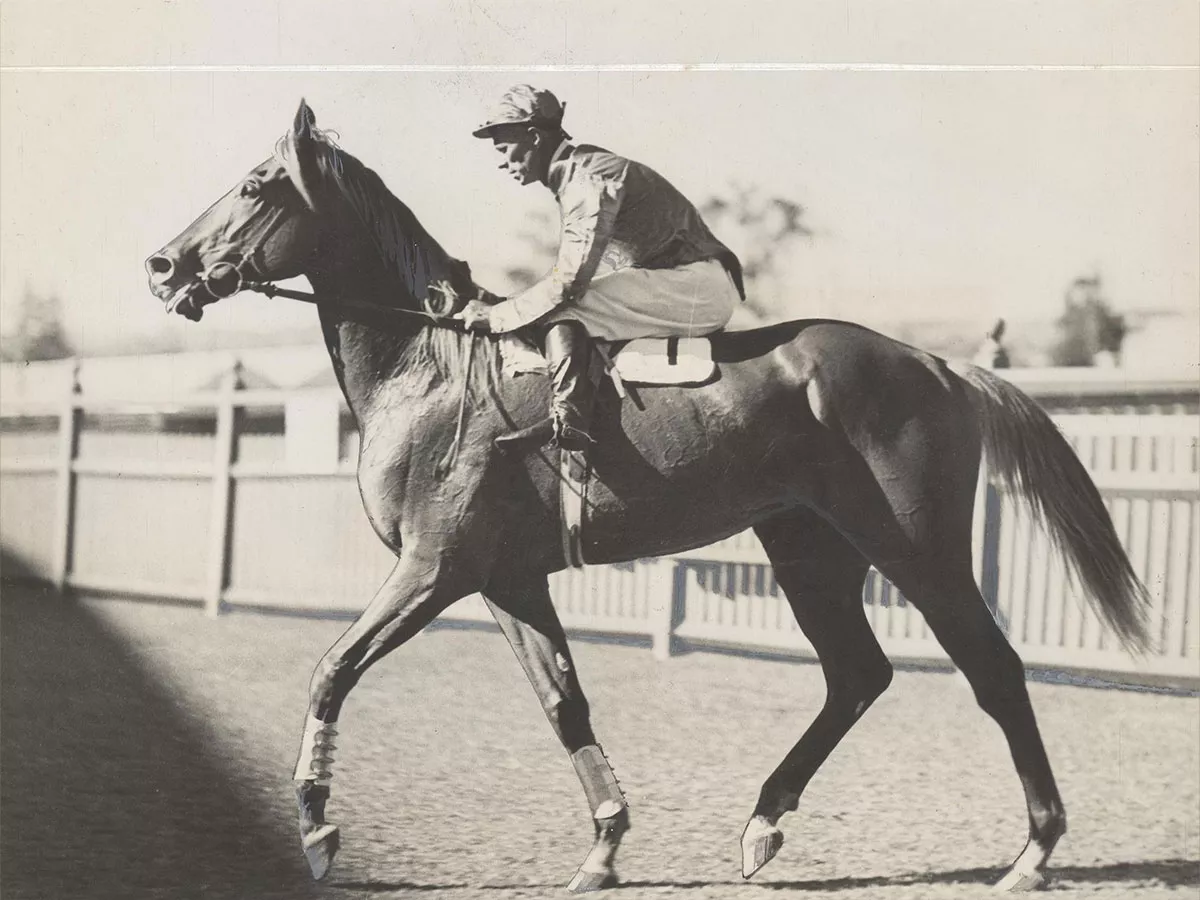 1932, 1935 Peter Pan
Often overshadowed by Phar Lap, Peter Pan was another dual winner in the Hill Stakes. A rare dual Melbourne Cup winner, Peter Pan was trained by Frank McGrath. He had wins across many stakes races including the AJC Derby, St Leger and McKinnon Stakes (twice). Andrew Knox piloted him to the first win over Nightmarch, while Jim Pike gave him his second win in 1935. Knox was a great lightweight jockey of the time. Though he would end his career under a cloud in 1944, he did top the Sydney jockey's premiership well clear of other top jockeys.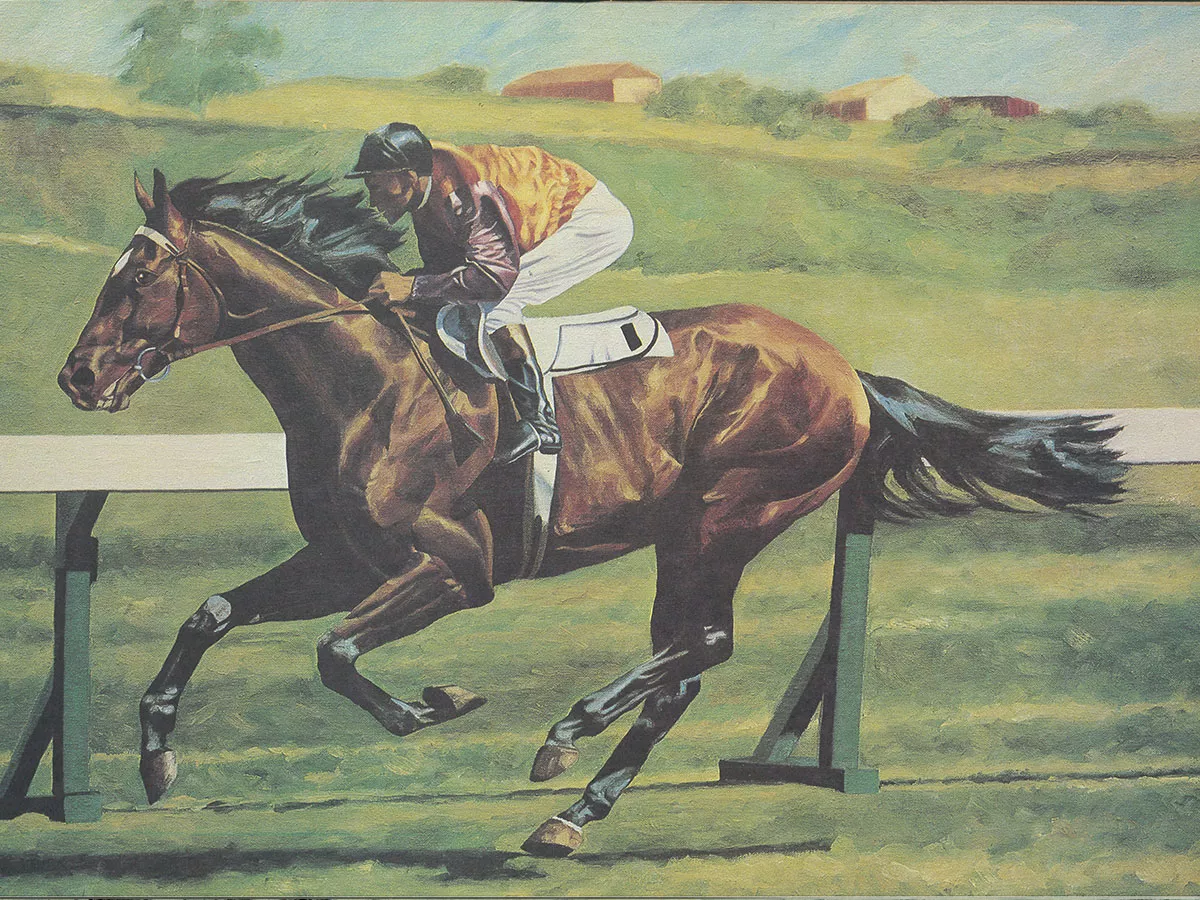 1946 Bernborough
Bernborough had an inauspicious start to his racing life. Transferred to Sydney towards the end of 1945, he came into his own. As a six year old he had a ten race winning streak, and in his next season he added another five wins. His results were made all the more brilliant as Bernborough often carried heavy weights. In the Hill Stakes as a seven year old, he carried 9.11. Bernborough was sold to Louis B. Mayer and sent to America to stand at Spendthrift Farm, Kentucky. Here Bernborough added to his champion status with success at stud.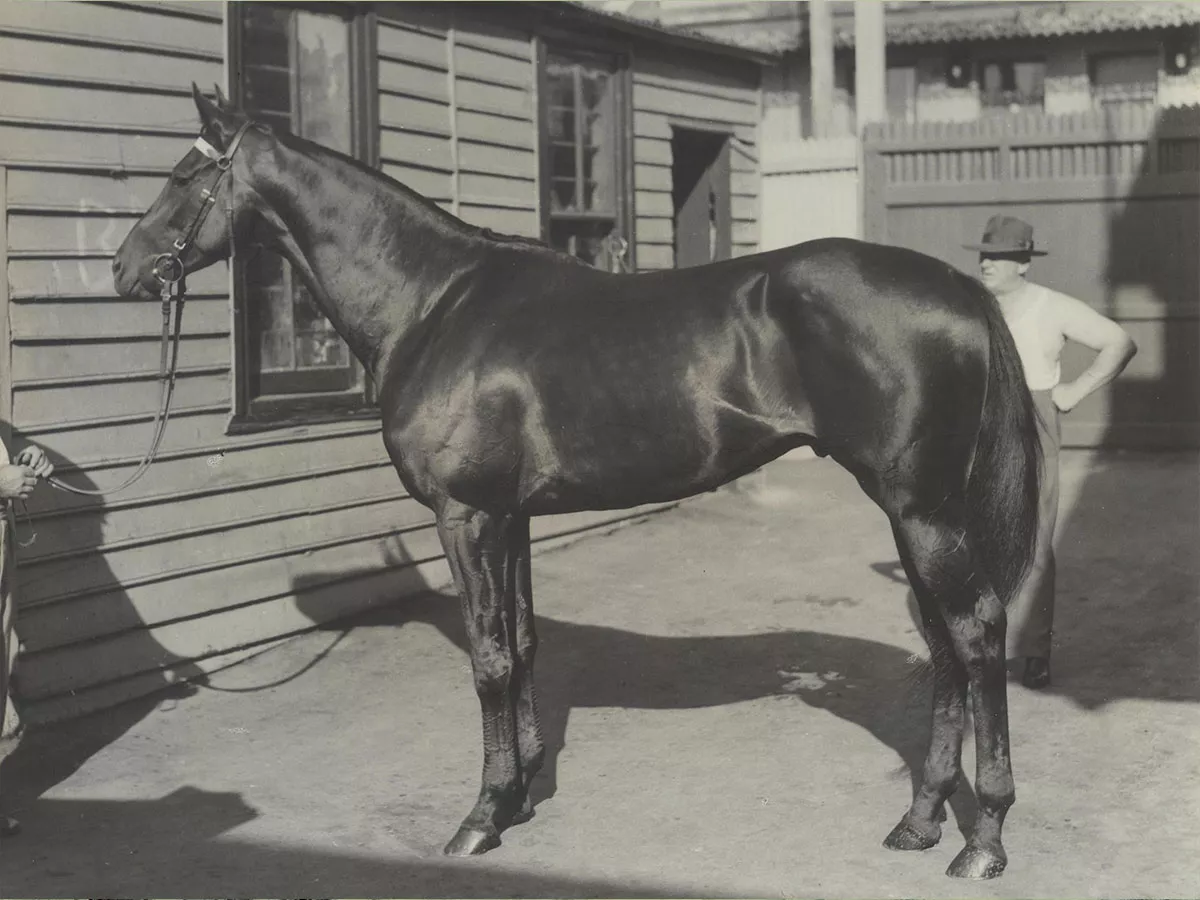 1952, 1953 Hydrogen
Hydrogen was from the first crop of the champion sire Delville Wood. He consistently won during all his racing seasons, settling into a preference for weight for age races. He finished his racing career with 26 wins including the Rosehill Guineas, St Leger, Craven Plate, W. S. Cox Plate (twice) and a double in the Hill Stakes. His earnings exceeded $100,000, smashing Phar Lap's long standing stakes earning record prize money. Purchased by successful owner E. R. Williams at the 1950 Sydney Easter Sales for 3200 guineas, Hydrogen earned back his purchase price over his racing career.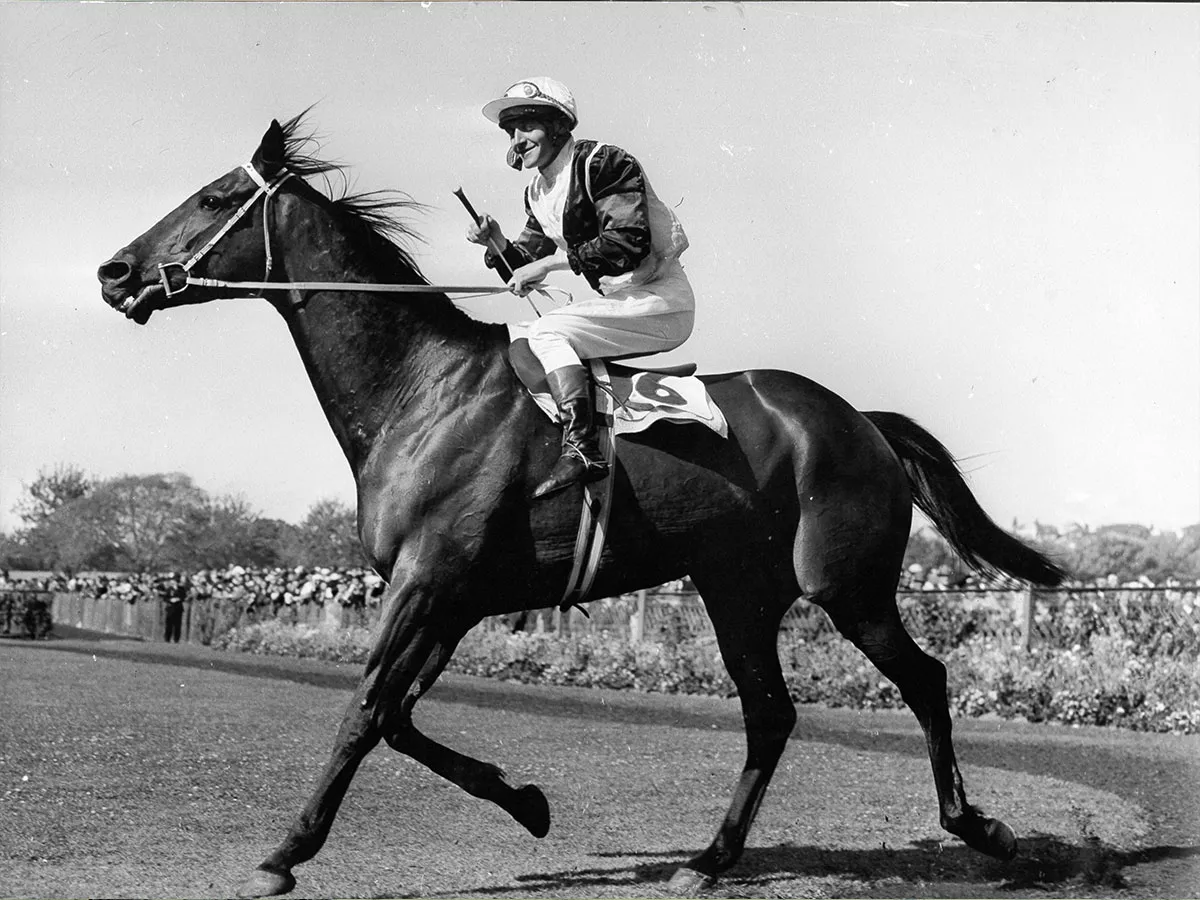 1963, 1964 Toi Port
Toi Port's few wins during his racing career included the Epsom (twice) and the Hill Stakes (twice). His jockeys in the Hill Stakes were Athol Mulley and Des Lake. In 1963, a strong field started and Toi Port's win was over Sky High (the previous years' winner) and Wenona Girl. His second win would be over Eskimo Prince who would have his own Hill Stakes win the next year. Jockey Athol Mulley was one of the most successful jockeys of the 1940s and 1950s. He rode more than 2000 winners over his career including champion Bernborough.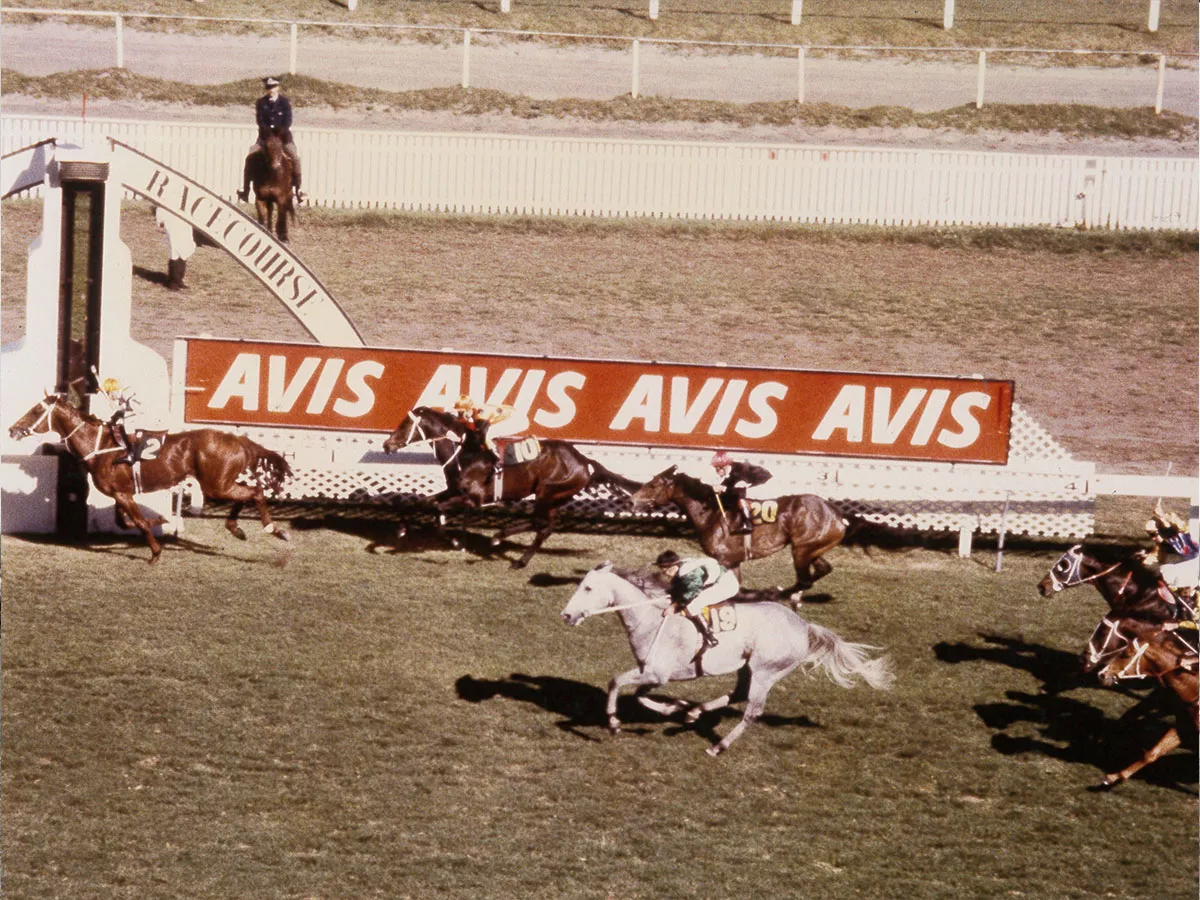 1979 Imposing
Sired by the champion Todman, Imposing's race wins included the Epsom, George Main Stakes and the Tramway Handicap. Ridden in the Hill Stakes by Malcolm Johnston, he triumphed over Prince Ruling (NZ) and Gypsy Kingdom. Johnston was a champion jockey despite falling foul of the stewards on numerous occasions. He won three apprentice premierships before gaining the ranks of senior jockey. When Imposing retired from racing, he continued to make waves at stud, with 22 stakes winners to his name. Successful in their own right included Importune (NZ), Imposera (NZ), Petrava (NZ), Solveig (NZ) and most famously Super Impose (NZ).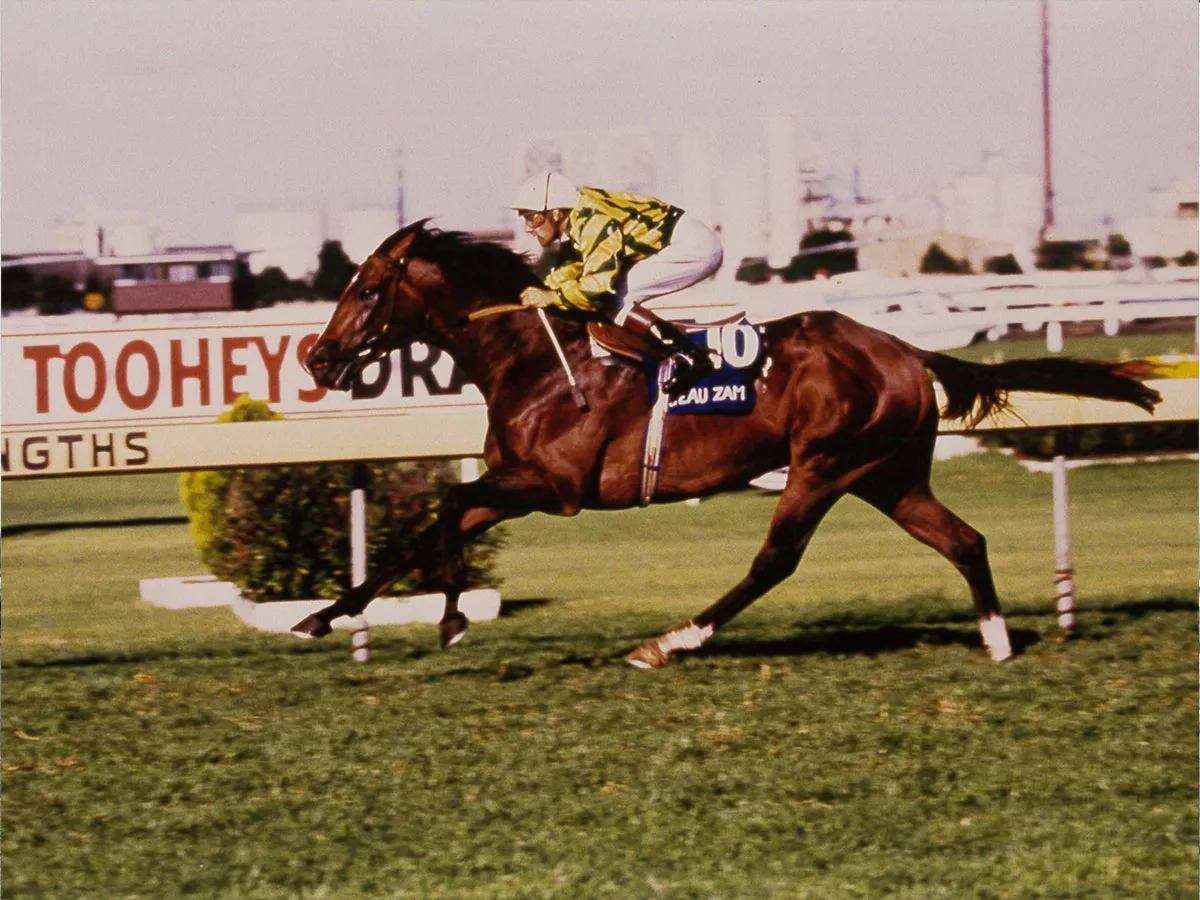 1987 Beau Zam
Though bred in New Zealand, Beau Zam became a popular Sydney horse. His group race wins included the Spring Champion Stakes, the AJC Derby, Tancred Stakes, St Leger and Apollo Stakes. His racing career was cut short when injury during his four year old season forced him off the track, though he had already notched up 11 wins from 28 starts. Beau Zam was trained by Bart Cummings, a specialist trainer of stayers and no slouch when preparing winners across all distances, who is remembered primarily for his dozen Melbourne Cup wins.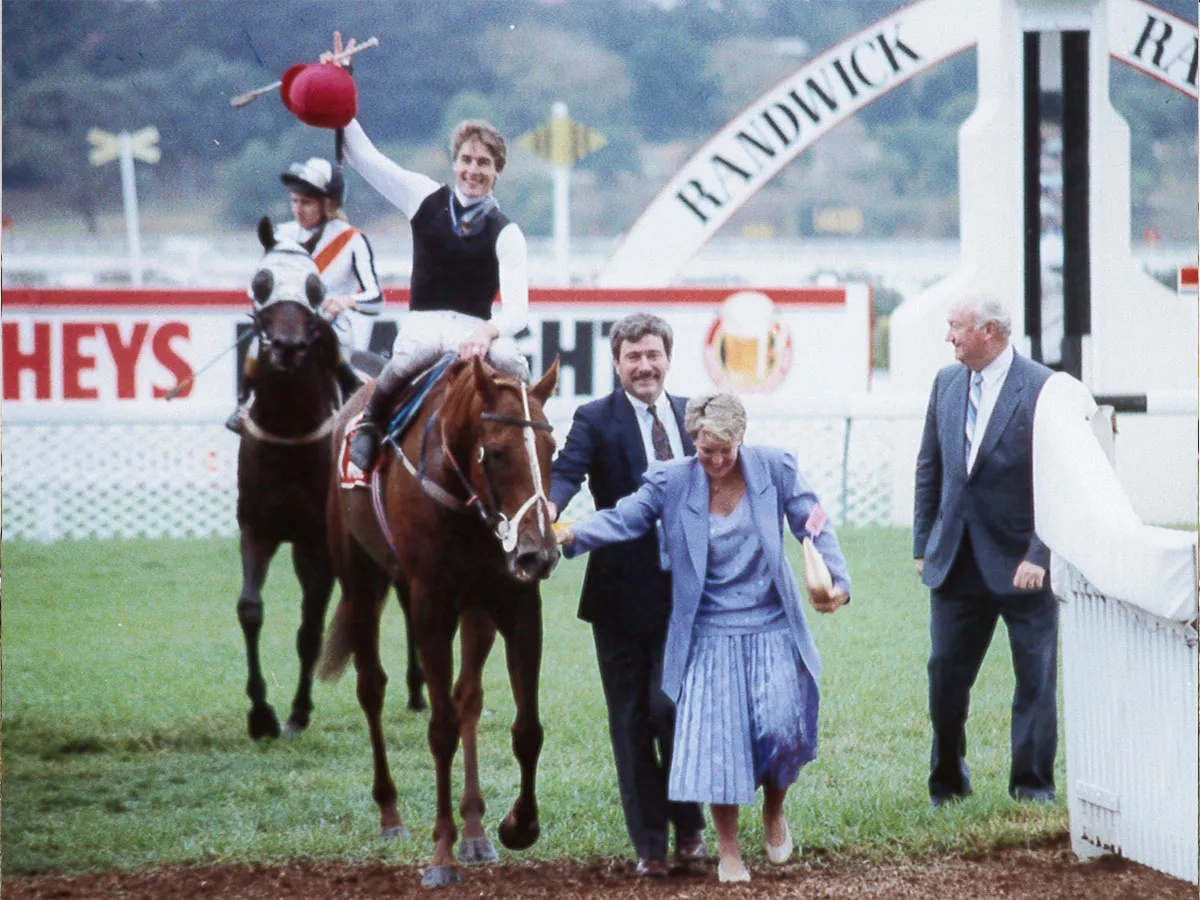 1991 Super Impose (NZ)
Super Impose (NZ) was sired by previous Hill Stakes winner Imposing and he lived up to his strong breeding. Though he had wins across a variety of distances, Super Impose made his name over the Randwick mile. He won the 1990 Doncaster followed by the Epsom in spring and the very next year he achieved the same victories. In the Hill Stakes in 1991, Super Impose was ridden to a three and a half length victory by Darren Beadman over Just A Dancer (NZ). He started again in 1992 coming in a close second behind Muirfield Village.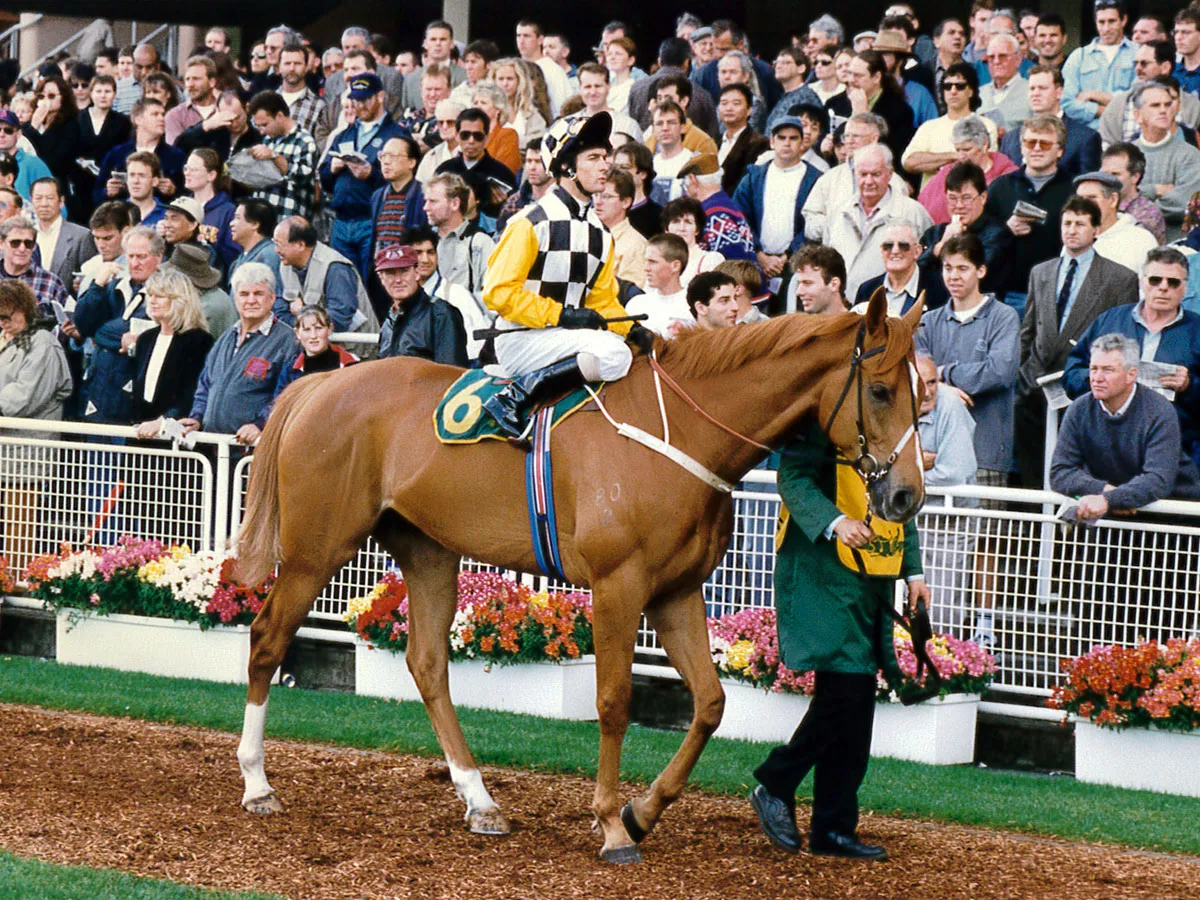 1996 Saintly
Part of a crop of extraordinary three year olds that included Nothin' Leica Dane, Octagonal and Filante who regularly clashed in the big Group One races, Saintly became Australian Horse of the Year in 1997. Bred and trained by Bart Cummings Saintly had ten wins across his 23 starts and close seconds in the Rosehill Guineas, Derby and Warwick Stakes. His wins included the Cox Plate, Australian Cup, Melbourne Cup and the Expressway Stakes. The Hill Stakes win was a second in the race for Darren Beadman who had already won on Super Impose.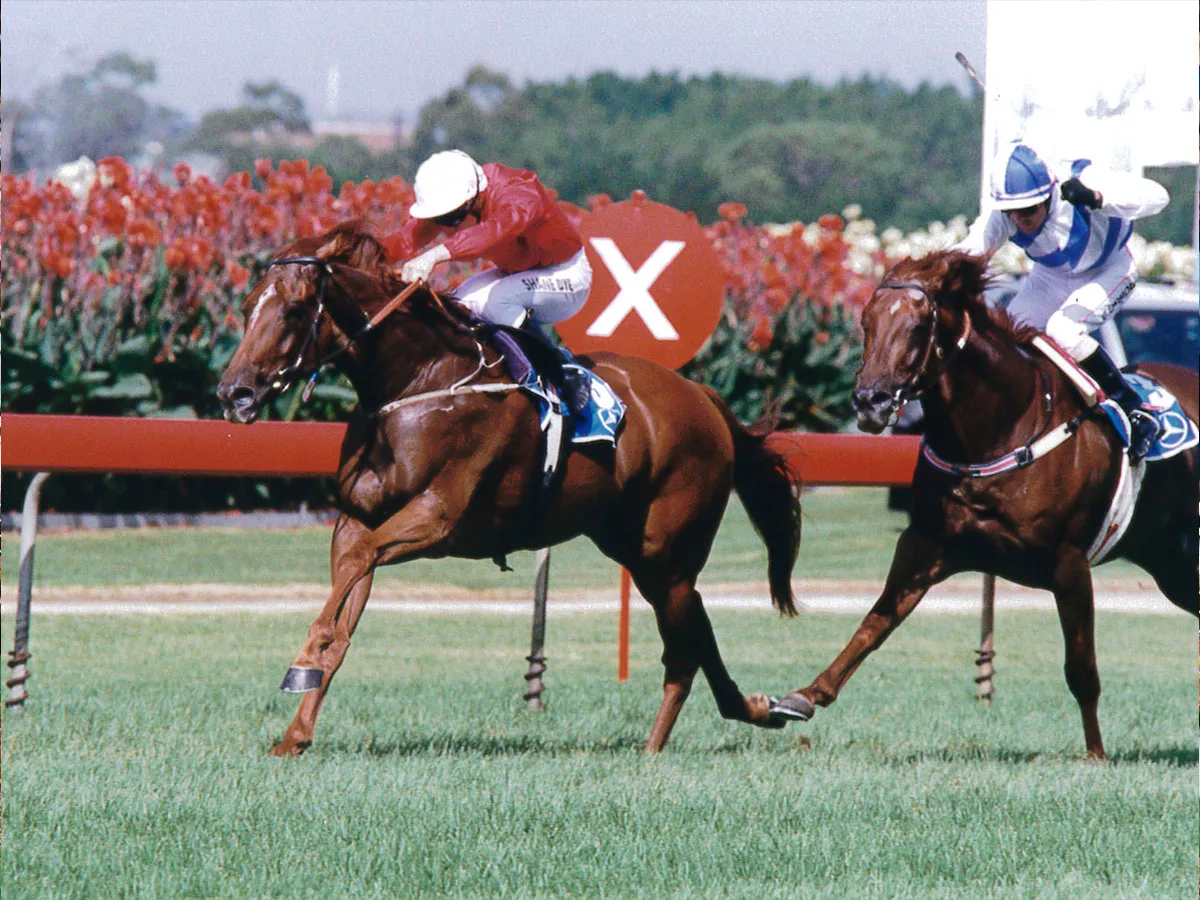 1999 Tie The Knot
Tie The Knot was trained at Warwick Farm by Guy Walter. Over his extensive racing career, Tie The Knot had 13 Group One victories. His record breaking triple win in the Chipping Norton Stakes was a highlight. Other wins included the Sydney Cup (twice), Rosehill Guineas, Ranvet Stakes (twice), Mercedes Classic (twice) and the Hill Stakes. Guy Walter rose to prominence with Tie The Knot. His 13 Group One victories was a substantial contribution to the overall 36 Group One race wins and more than 120 stakes races that Walter achieved.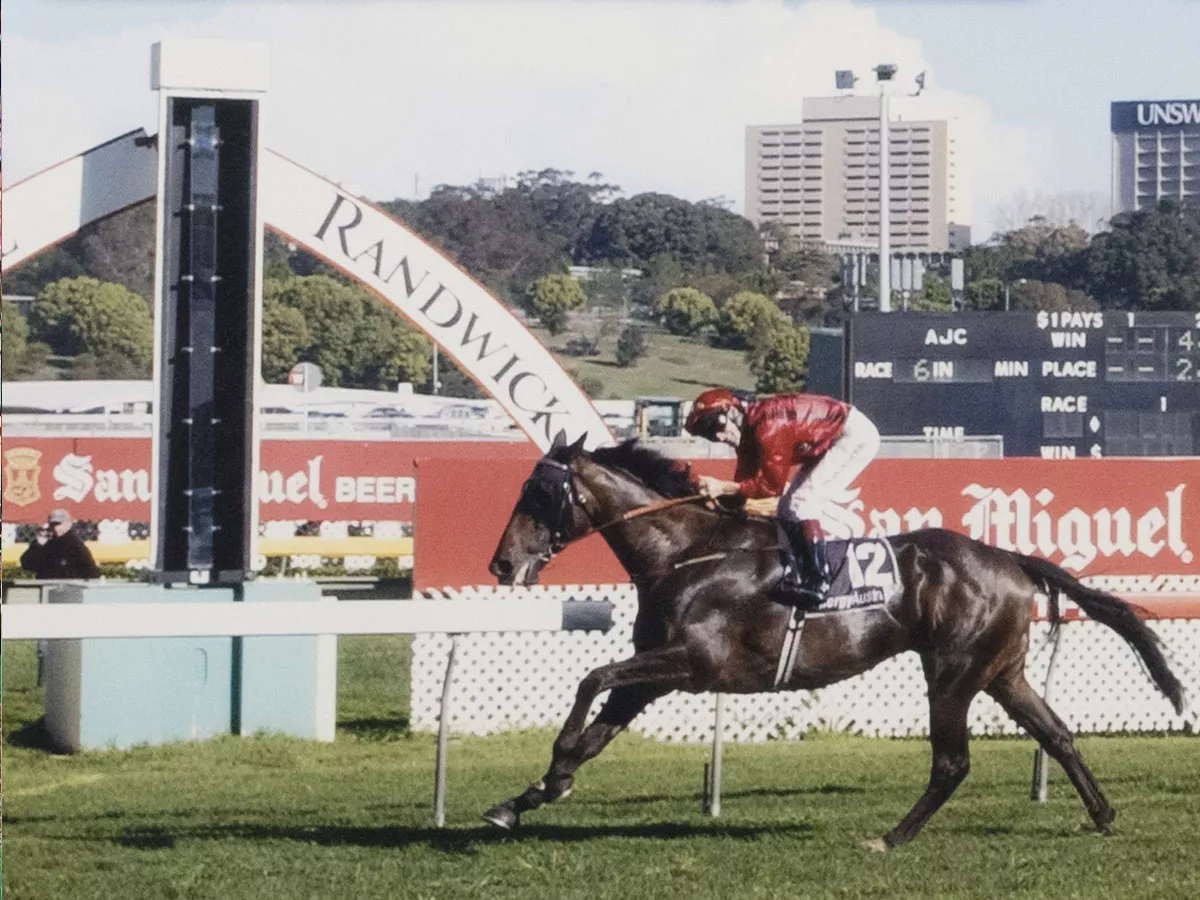 2005, 2006 Desert War
The most recent dual winner, Desert War has Danehill (USA) and Bletchingly in his breeding. He had a strong first season with a series of wins at Gosford. At four years he reached Group One status with a three length win in the Epsom. He repeated his Epsom win in 2005 after scoring his first victory in the Hill Stakes with a length win over Portland Singa (NZ). Desert War, trained by Gai Waterhouse, would continue to have group success in the Chipping Norton Stakes, Queen Elizabeth Stakes, Ranvet Stakes and the Apollo Stakes.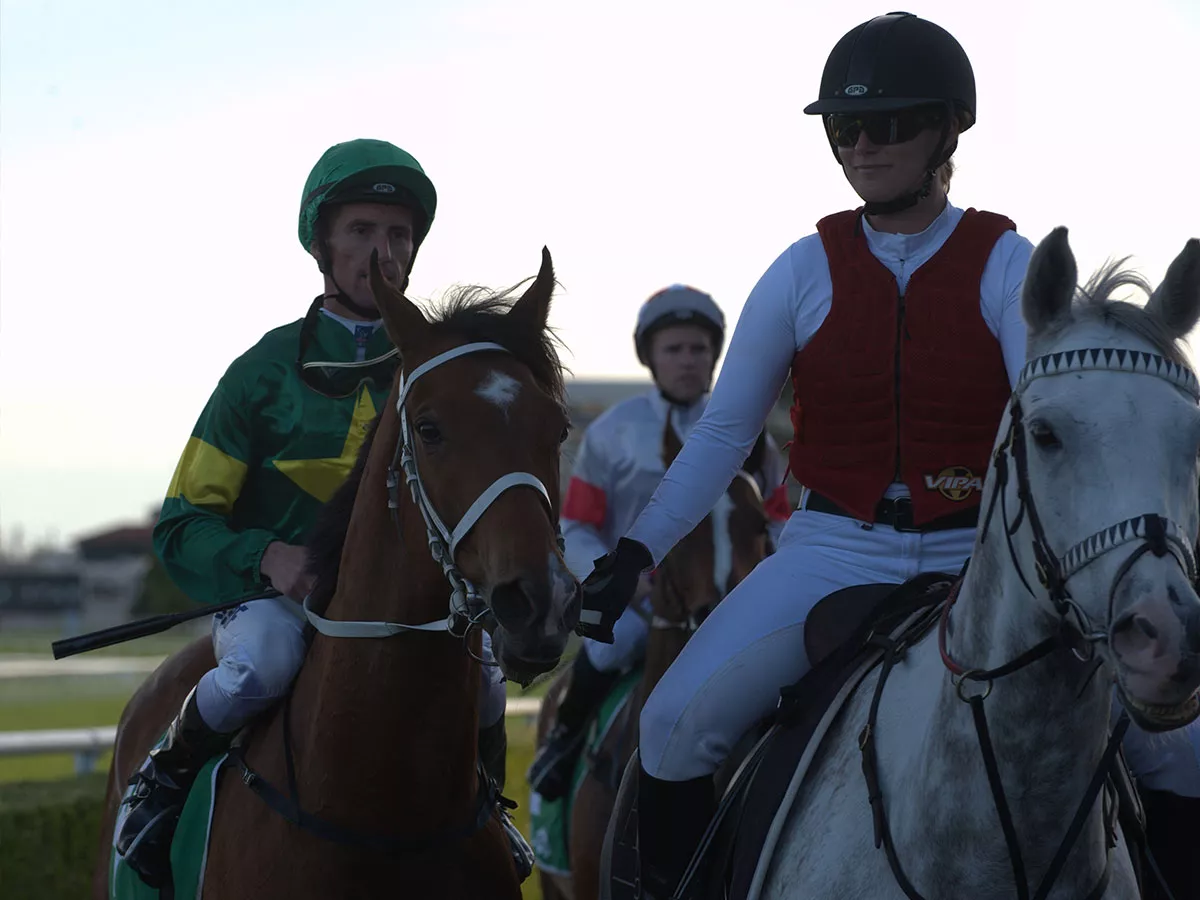 2013 Moriarty (IRE)
Foaled in Ireland, Moriarty had his first starts in the UK. He came to Australia in 2012 to the stables of Chris Waller. Racing across Australia his wins included the Gosford Gold Cup, Tattersall's Club Cup, Lord Mayors Cup, Brisbane Cup, the Craven Plate and the Hill Stakes. Moriarty would be the first northern hemisphere horse to win the Hill Stakes and he triumphed over fellow Irish horse Glencadam Gold and British compatriot Masked Marvel. Nash Rawiller rode Moriarty and it would be the first of a series of wins for Waller in the race.
Find out more about the mares that dominated to Hill Stakes here.
Who will go down in history and claim the 100th running of the Yulong Hill Stakes this Saturday? View the full fields here, and tune into Channel 7, Sky Racing, or our live stream to catch this historical milestone.
Don't forget to show us how you're celebrating at home using the hashtag #FunOffTrack
Similar Stories
100th Running of the Hill Stakes – Iconic Winners
A BRIEF HISTORY OF the hill stakes The Hill Stakes was first run at Rosehill Gardens in 1921 under the..
Read Article